Radio ads listen back
Can you hear me now? Smart radio ads may be the next best way to engage drivers.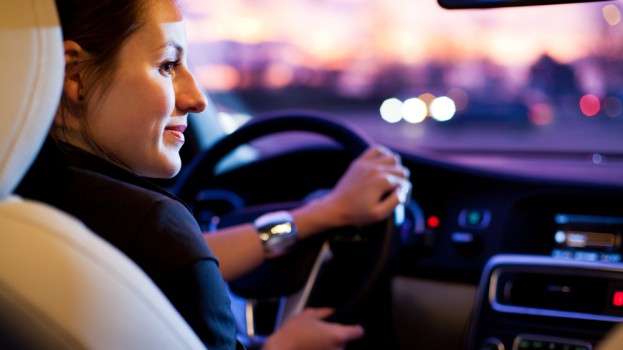 Soon, you might be talking back to your radio ads.
And we don't necessarily mean you'll get overjoyed when the latest car spot plays your favourite tune or shout in anger as a local restaurant commercial plays the same annoying jingle, but rather interact directly with an ad – through your car.
NPR in the U.S. announced last week its latest innovative offering – ads that listen and respond. The units will run on the brand's mobile apps, using voice recognition software to understand consumer commands, but more importantly, it'll also run in cars through special dashboards.
Cars are becoming increasingly "smart" and able to communicate with phones. Car cos are partnering on with phone makers to create special dashboards and widgets, allowing consumers to control their phones while they drive (safely, one would presume).
It also means radio stations, like NPR, which has special in-vehicle apps in cars from Lexus and Chevy, can roll out these ads allowing for brand interaction while the consumer is driving from point A to B.
Current means of interacting with radio ads could be considered a bit cumbersome. Most require you to pull out a smartphone and load an app, such as Shazam, which is a potentially dangerous (and often illegal) thing to do while behind the wheel. But with the ads that listen back, the concept is simple, though the idea is fantastical. At the tail of a spot, instead of inviting consumers to head online to visit a website, they can simply just say "Download more" or "hear more" to get more information about the spot.
These futuristic ads have already quietly rolled out, with brands like Toys 'R' Us and JetBlue in the U.S. testing the tech out late last year. According to media reports, the JetBlue activation resulted in a 50% increase in time spent with the brand, versus the average media experience.
"I think it is the next logical step," says Karen Howe, SVP/CD, One Advertising. "Siri paved the way for us."
Creating an added layer of interactivity in radio – which has traditionally been a very "sit back and listen" medium, could be a great thing for brands.
"Every time we do anything [to] decrease any barrier to interaction, we see an uptick in brand engagement," she says. "And the tech-coolness factor will also help drive interest and uptake."
Since hearing about the technology, Howe says she's tasked her team with finding out more and is actively pursuing ways of integrating it into work for clients – though she's yet to hear of any Canadian media rolling out similar programs.
Denise Rossetto, partner and CD at DS+P, concurs, saying she anticipates creatives around the world will soon roll out fun and exciting new ways of using voice recognition in radio ads. She cautions, however, the tech and use of the tech will likely take off only if the content advertisers provide is incredibly compelling, useful, fun or convenient. Otherwise, advertisers run the risk of turning consumers off. The ads, after all, do add a layer of intrusiveness into the vehicle.
David Bray, president of Bray and Partners, and a radio analyst, warns the use of in-car apps, and thus ads that listen, may not take off very quickly, as more than 90% of all radio is still listened to over traditional AM/FM channels, which can't integrate the technology. The people, he says, simply aren't on the channels (digital/apps) necessary for the success of ads that listen.
And with transmedia making its way into everything from books to television to video games, is it any wonder radio would also want to get a bit interactive?
Image courtesy of Shutterstock.