Are bricks-and-mortar retailers ready for flexible pricing?
Nurun's Audrey Carr on how a hybrid dynamic/flexible-pricing model can be win-win for retailers and consumers.
By Audrey Carr
Airlines have been doing it for years. Professional sports teams are in on it, too. Most recently, the taxi industry is facing disruption, in part, over the introduction of dynamic-pricing models based on real-time market demand. Yet in the world of retail, fixed-pricing models have been the accepted norm for generations ­– and that's about to change.
There are a number of unique factors that influence the price retailers assign to their products, from fluctuating market demand and supply chain costs to the product's relative shelf life, and even individual customer loyalty and purchase histories. So imagine a hypothetical future in which the price you pay is calculated in real-time for every purchase you make. With the popularity of retailer loyalty programs, the growing use of mobile devices for comparison shopping and the proliferation of daily deals websites, the concept of paying full price for a product is quickly becoming obsolete. Flexible pricing – the practice of tailoring prices to individual consumer behaviours and preferences — may one day replace fixed pricing as the bricks-and-mortar norm.
Based on findings published in NBC Universal's The Curve Report, two-thirds of 18- to 49-year-olds say they prefer pricing that is flexible (66%) over pricing that is fixed (34%). About three-quarters (76%) are interested in trying flexible pricing, showing the most interest in flexible-pricing models that are based on their purchase histories or true market pricing — where consumers are able to negotiate and name their own price, similar to Priceline.com.
Many online retailers are already familiar with the practice of dynamic pricing — changing prices based on market conditions, consumer behaviour and competitive intelligence. Amazon, Home Depot, Sears and Staples have acknowledged experimenting with price adjustments for some products on their e-commerce sites, based on a range of characteristics that can be determined about a customer, including his or her location and frequency of visits. However, unlike the airline industry, most retailers aren't transparent about the practice, reinforcing the belief that dynamic-pricing adjustments always favour the retailer, rather than the consumer.
But it's the combination of dynamic-pricing and flexible-pricing models where things get interesting, and offer the greatest benefit for both retailer and consumer. Consumers benefit from receiving customized deals that better match their actual shopping habits, and retailers benefit from reduced marketing costs, greater awareness over the preferences of their customers and faster inventory turnover. Imagine adding a digital camera to your online wish list, and rather than waiting for the camera to go on sale, receiving a personalized offer to purchase the camera today with a $50 discount.
While dynamic pricing is more prevalent within higher-consideration categories, such as electronics and appliances, lower-consideration categories, including groceries, also present opportunities for innovation. Through their mobile apps, both Metro and Loblaws offer grocery shoppers customized deals based on their buying habits and dietary preferences.
In an age of transparency and convenience, market efficiency is not always the same thing as consumer benefit — and pricing is just one component of a retailer's overall value equation. Dynamic and flexible-pricing models don't need to be a race to the bottom. As informed as today's modern shoppers appear to be, they are far more likely to stay loyal to bricks-and-mortar retailers providing a quick and painless shopping experience where they felt like they received a good deal, over an unpleasant experience with a lower final price.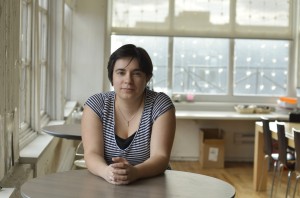 Audrey Carr is VP, strategy at Nurun in Toronto. 
Above image courtesy of Shutterstock.