Raptors tease new branding
Aimed at showcasing the non-hockey elements of Toronto, the team has released a "rallying cry" spot as it starts its first playoff run since 2008.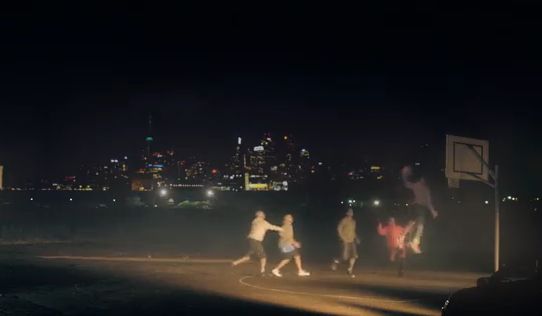 The Toronto Raptors are in the NBA playoffs for the first time since 2008. To celebrate, the team has bumped up the release of the first part of its rebranding efforts by launching "We the North," a spot that aims to showcase the team, Toronto and Canada in a way NBA fans haven't seen before.
Work on the rebranding, which will continue to roll out over the next 18 months as the team prepares to host the 2016 NBA All-Star Game, started at the end of last year when newly minted AOR Sid Lee met with members of Maple Leaf Sports and Entertainment (MLSE) and Drake (the Raptors' brand ambassador).
Dave Haggith, senior director, communications at Maple Leaf Sports and Entertainment says the campaign will likely be the biggest the team has seen when it is fully in market. The first 60-second spot will air on Sportsnet and TSN throughout the playoffs and live online as well.
Creative in the first piece of the campaign uses "We the North" to flip the switch on things that have been perceived as negative about the team, like being outsiders as the only NBA team in Canada.
"The unifying insight is the team was considered to be outsiders, we wanted to turn that from a negative into a positive," says Dustin Rideout, VP at Sid Lee. "It is not just about it being Toronto's team, but also being Canada's team. We also wanted to change people's minds about the city – it is traditionally seen as a hockey town but we wanted to show off all the basketball areas like St. James Town, Moss Park Community Centre – all these institutions of basketball where a lot of these great players have come from."
Haggith says the spot and overarching rebrand are more than a campaign for the team – they will serve as a "rallying cry" and new attitude for the fan base.
"We are standing alone against the rest of the league and we have a proud and passionate fan base," he says. "The reaction from fans to the campaign is the same as when we first saw it – it is very emotional and very proud."