Strategy is 25: It's cover contest time
To celebrate our Silver Jubilee, we're asking agencies to ponder what's in store for the next 25 years for the industry.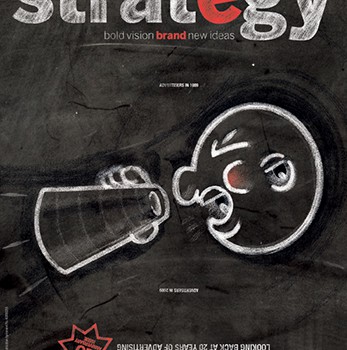 For a 300-something-year-old industry, 25 years may seem like a blip on the radar. But the last quarter century has certainly been the most interesting, and makes you wonder what the next 25 will deliver.

Strategy, in recognition of its Silver Jubilee, is asking agencies to ponder that question and provide an answer, one that will fit neatly on the front cover of our September issue. The end-of-summer issue is themed around "Next Big Thing" predictions in marketing, with the winning concept taking over the cover and runners-up featured in the mag.

If you're interested in submitting a cover concept for the issue, please contact Jennifer Horn at jhorn@brunico.com or call 416.408.2300 ext. 528 to receive more information. The deadline for submissions is June 6.