Unclench, show solidarity & celebrate the good
From strategy's latest issue, publisher Mary Maddever on guilt and why good cause campaigns don't deserve to be dissed.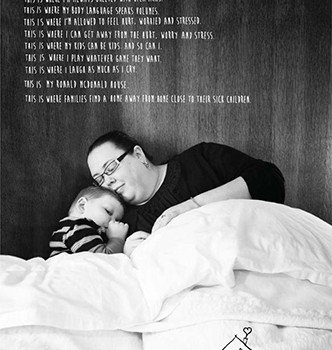 Reading this issue relieved me of some guilt. Confession: whenever I'm asked to make a donation as I'm checking out at retail, I get annoyed. Charities do okay by me, so the volume of requests – and being forced to mumble "I gave at the office" in front of a lineup – is a bit thick.

My brow actually furrows like the angry little Taxali man on the cover. And there's a niggling feeling of misdirect – the retailer is getting the fundraising glory, and expects a halo from the consumer, who actually kicked in. And then I feel guilty for feeling like that.

However, "feeling pressured" is the top response to that donation tactic, according to a survey cited in our cover story. So it's not just me.

On the flip side, I'm always jumping in to defend brands' cause campaigns and sustainability efforts to friends, family, and even strangers unfortunate enough to diss them within earshot. Like Public co-founder and CEO Phillip Haid in our trust feature, I feel it's unfair that brands who do genuine good get beat up over it.

But they do, and the growing distrust and downright indifference makes "feeling pressured" also a top issue for marketers. That's why we launched the Cause + Action Awards seven years ago. We wanted to pull focus on the brands brave enough to stake a claim, publicly take on a problem, and devote time and money to solving it.

We'll recognize this year's winners and share their success stories May 15 in Toronto at the AToMiC Awards, and we'd like to see the industry turn up to celebrate the brands like McDonald's and Dove that are making a real difference.

Beyond congratulating the CSR winners, it's the big reveal for Canada's most innovative advertising, tech, media and content ideas and executions. The AToMiC winners are the campaigns and programs that reflect radical change across the mediascape, so a good litmus test of the way forward, and a nice Cannes preview.

As such, the AToMiC cases will be shared with Canada's business community and the global ad crowd in our June creativity issue, which hits the Palais at the Cannes Lions International Festival of Creativity, and also goes out to Globe readers in Toronto, Montreal and Vancouver.

We hope to see you at AToMiC – and/or in Cannes – absorbing the best new work and ideas, and getting a read on where it's all headed next.

Cheers, mm

P.S. If you haven't already, sign up for the new strategydaily. Its mission is to reduce a bit of pressure by helping you keep up with what's important amid the tsunami of news & new things, and to connect you with the interesting (and sometimes shit-disturbing) ideas of your peers.