Young Lions finalists announced
The winners will be unveiled on Tuesday at the CMDC conference in Toronto.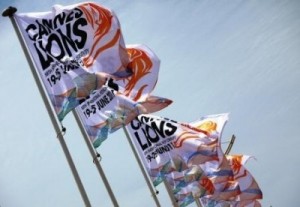 Finalists for the 2014 Globe and Mail Young Lions and Young Marketers competitions have been announced. Chosen from 268 entries from across the country, the winners will represent Canada at the Cannes Lions Festival of Creativity in France.
Last year Canadian Gold in Media went to Marla Natoli from Olive Media and Neven Zeremski at Snowflake Digital.
Bronze, Silver and Gold winners will be announced May 6 at the CMDC conference at the TIFF Bell Lightbox.
Young Lions - Print
Dylan Silvestro, Young & Rubicam, and Edward Buchi, Vitamin T
Michael Appleby and Ihar Turtsou, Grip Limited
Barbato Martiniello and Emma Quiroz, Sid Lee
James B. Walker, Spider Marketing Solutions, and Bryce Wendelaar, Twist Image
Ryan Hanson and Meagan Nishio, JWT
Young Lions - Film
Sarah Cody and Aaron Niven, Cundari
Meagan Eveleigh and Kyla Galloway, JWT
Rachel Kennedy and Shauna Roe, Saatchi & Saatchi
Allie Keith and Cindy Habana, JWT Toronto
Carol Hung and Justin Luu, Rivet Global
Young Lions - Cyber
Gary Man Ho Chan, Mogo Financial, and Jian Hui Kenny Huang, TBWA Shanghai
Michael Morelli and Steven Tiao, Leo Burnett
Shiran Teitelbaum and Alice Blastorah, BBDO
Alex Newman, JWT, and Erica Newman, freelance
Cooper Evoy and Liam Johnstone, Red Urban
Young Lions - Media
Carla Museitef and Jessica Stein, Media Experts
Amanda Dyke and Amanda Hill, SMG
Jerome Skeene, Rivet Global, and Deniz Melen, Juniper Park
Chris Gairdner and Jessica Burnie, Media Experts
Marissa Fischer and Adrian Koornneef, Starcom MediaVest Group
Young Marketers
Maya Cieszynska, PepsiCo, and Michael Holmes, P&G
Jessica Leung and Hassan Mokdad, P&G
Steven MacLean, Mars Canada, and Gemma Gadher, Loblaw Companies
Marina Tran-Vu, Bacardi Canada, and Kunny Ma, Lindt & Sprngli
Pinky Tang  and Amanda D'Ortenzio, Unilever