Dianes Lingerie paints a womanly portrait
Each woman's body is a beautiful fingerprint, says this new brand campaign by 123W.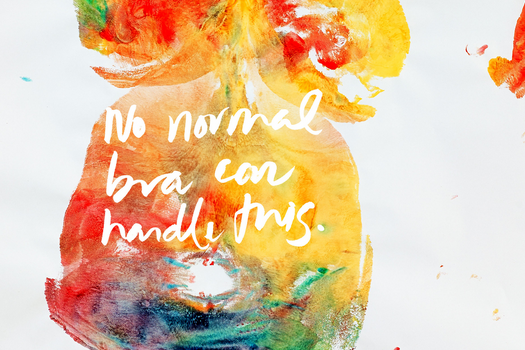 To compete against the likes of Victoria's Secret and La Senza, and their off-the-rack bras, Vancouver's Dianes Lingerie – a boutique which creates bespoked undergarments – has unveiled its latest campaign from Vancouver-based 123W.

Based on the insight that all women's bodies are unique and should therefore have custom fitting bras, the creatives at the agency painted real Dianes' customers head to toe. The women were then asked to create imprints of their whole bodies (think of the painted handprints you or your kids made as children). Women of all shapes and sizes, with a diverse range of breasts – various sizes and some missing from mastectomies – were featured alongside empowering words.

"Our thinking is each woman's body is kind of like a fingerprint," says Rob Sweetman, founder and CD, 123W. "Our campaign is 'Every body is different. We fit them all.'"

To kick off the print, transit OOH and digital video campaign, the brand displayed the prints at a gallery and held an event yesterday to auction off the originals to raise money for the Canadian Breast Cancer Foundation. The art will later be incorporated onto the brand's shopping bags, in-store environment and business cards.