AToMiC shortlist: part six
In the penultimate installment, strategy reveals the nominees for the Niche Targeting and Print categories.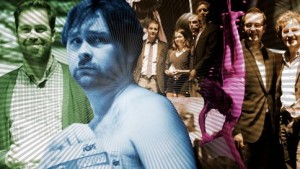 From the stupefying to the stupendous, strategy, MiC and Playback are releasing the names of the 93 entries that made it into the second round of the 2014 AToMiC Awards judging. For the past month, we've been announcing a couple of categories each week in a countdown to the gala, which takes place May 15 at Toronto's spacey Airship 37. Check back next Monday for the final shortlist to see if you've made the cut.

Here are the shortlists for Niche Targeting and Best Print Engagement (in random order):

Best Niche Targeting

Evil Dead Big Brother Canada Integration
Shaw Media (Global)
UM Canada

Ghosts
La société de l'assurance automobile du Québec
Lg2

La Carnita
One Method

Rib Stain Camo
Boston Pizza
Taxi Canada

Best Print Engagement

Choose One
Moms Demand Gun Sense in America
Grey

Mortgage Payment Vacation
TD Canada Trust
Leo Burnett

TEMP
Metro News

Pyjamas
Walmart Canada
JWT Toronto

In case you missed them, click here for the shortlists for AToMiC Collaboration and CSR, here for the AToMiC Idea and AToMiC ROI, here for Best Brand Integration, here for Best Broadcast Integration and Best Digital Engagement, and here for the Best Experiential Engagement category.