AToMiC shortlist: part seven
And that's a wrap! Strategy releases the final nominees in Tech and Transmedia, just in time for Thursday's show.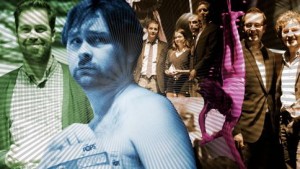 Well, this is it folks, the final list of nominees for the 2014 AToMiC Awards. For the past seven weeks, strategy, MiC and Playback have been releasing the names of the 93 entries that made it into the second round of the 2014 AToMiC Awards judging in anticipation for the gala, which takes place this Thursday, May 15 at Toronto's spacey Airship 37.
Here's your last chance to see if you made the cut. Below are the shortlists for the Best Tech Breakthrough and Best Transmedia (in random order):
Best Tech Breakthrough
Arctic Home
Coca-Cola Canada
Zulu Alpha Kilo / Gravity Partners Ltd.
Heat Map
Lancome
Cundari
Mazda3 Fast Lane
Mazda
JWT Toronto
Milk Carton 2.0
Missing Children Society of Canada
Grey
The Beer Fridge
Molson Canadian
Rethink
Best Transmedia
There's a Page for That
Ikea Canada
Leo Burnett / Jungle Media
Copyright
Harvey's Canada
BBDO Toronto
Milk Every Moment
Strategic Milk Alliance
DDB Canada / Tribal Worldwide
Save Power. Save Money.
BC Hydro
DDB Canada / Tribal Worldwide
The Next Step Interactive
Family Channel
Secret Location
In case you missed them, click here for the shortlists for AToMiC Collaboration and CSR, here for the AToMiC Idea and AToMiC ROI, here for Best Brand Integration, here for Best Broadcast Integration and Best Digital Engagement, here for the Best Experiential Engagement category, and here for Best Niche Targeting and Best Print Engagement.