Putting the entrepreneur back in advertising
TBWA's George Nguyen on embracing the practice of risk-taking in everyday business.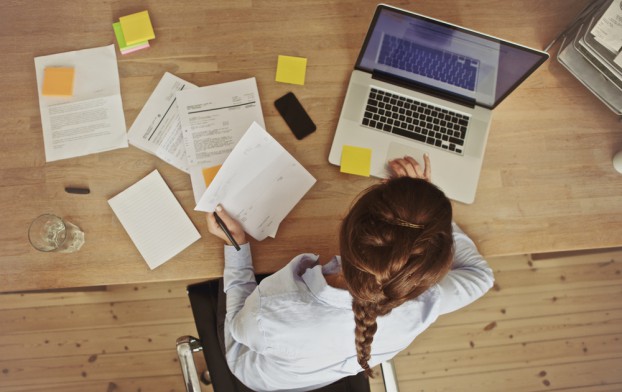 By George Nguyen 
Over the last 25 years, the rate of change in our media environment has been exponential. Today, there are almost six billion Google searches per day and Netflix has nearly 10% penetration. Web banners are fairly traditional even if we haven't tagged them with that label yet.
And so our clients and our audience demand the new, the exciting and more engaging from us; not that this is anything new. Inventor Jack Matson once said, "Innovate or die" and while he was talking to technology-based entrepreneurs, that dire warning is as applicable to marketing and advertising as it is to the tech sector.
And while the tech sector is constantly reinventing and redefining itself, there is no doubt advertising is a mature business. After all, as long as someone has been selling something, someone has engaged in some form of marketing. And like most mature businesses, systems and conventions have been developed through experience, trial and error.
We have our habits, preferences and expectations fully formed. And yet, we work in a business that not only expects, but demands ground-breaking thinking and the development of new mediums, techniques and messaging. On top of these expectations, we also have increased demands regarding speed to market and turnaround time.
So how do we return the entrepreneurial spirit to advertising?  How do we learn to embrace the risk that will lead to rewards?
It really starts with embedding an entrepreneurial philosophy at the heart of both your culture and processes. It's not enough to proclaim it as a part of your culture; you have to embrace risk-taking as an everyday part of how you do business.
Talking the talk matters as much as walking the walk.
Why does talking about entrepreneurialism matter? It's about championing it as a part of your culture and changing the definition of success. When people believe risk is not only an acceptable part of doing business, but something to be appreciated and even celebrated, it makes it easier for people to both suggest and support ideas that carry inherent risks.
You've got to celebrate every idea whether you believe in it or not because it's about championing someone being brave enough to offer up an idea, not the idea itself.
And you have to be smart enough to find the nugget that can be turned into gold in every suggestion and you have to believe there is a nugget in every suggestion to begin with so you take the time to search for it.
But that's just the talk. That's the easy part.
Now you have to do the walking part. You have to put your money where your mouth is. By building entrepreneurialism into established working processes and putting actual resources towards new business ideas and models, you also start to manage the inherent risks of trying something new.
According to Bloomberg, eight out of 10 new businesses fail in the first 18 months. So if 20% is the success standard, anything above that is pretty good. This should also help you determine your collective target versus acceptable losses per outing. That's a dramatically different approach than looking for the return rate on individual investments.
And putting real resources against projects makes things real. It makes your words real. It makes your philosophy real. It makes the impact to your culture real. Programs like our own BBH Labs or W+K's incubators or our own Pilot.is are tasked with creating something that is tangible and they've responded with real products that have entered the market like the digital platform, Projeqt.
What's that old saying? I believe what you say because I see what you do.
But this is still easy. The hard part is choosing when to see something through to completion and when to call it quits.
And this conundrum is the challenge many entrepreneurs also face. But you have a bigger issue than just money in this matter. You are also trying to instill a sense of entrepreneurialism into your culture. And having to call it quits on any projects runs the risk of killing that spirit and passion you're cultivating among your team. That's the biggest concern.
This is where setting clear markers for success and failure are critical. Set expectations beforehand. There will always be exceptions, but when people are aligned on the measures of success, then everyone is on the same page. And you have to cultivate the idea that it's not about individual products, but about the spirit of your agency.
Stops and starts are just a part of achieving something bigger, which is to sustain that passion for consistently creating new opportunities rather than just executing. And isn't that why we all got into this business to begin with?
Okay, enough talking… we've got to start walking.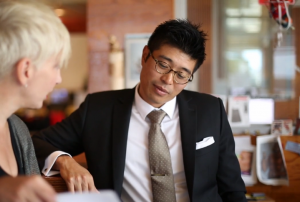 George Nguyen is managing director at TBWA\Toronto. 

Top image courtesy of Shutterstock.