Inside Canadian Tire's experimental new showroom
The retailer is testing and learning with big-screen touch displays and e-commerce-inspired in-store merchandising.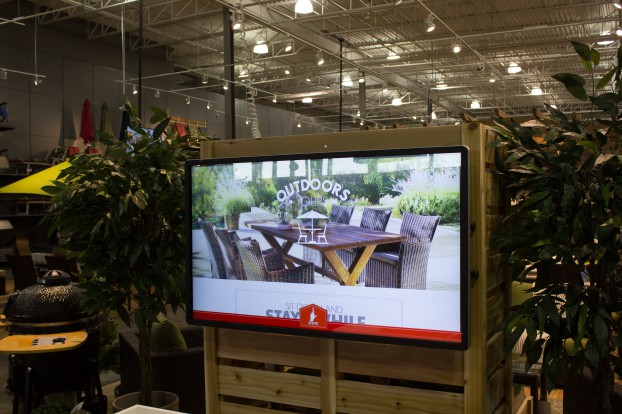 Canadian Tire's experimental new showroom is taking cues from online shopping in an effort to create a more cohesive consumer experience across the retailer's channels.
Opened on Saturday, the 16,000-square-foot showroom at the retailer's Leaside location in Toronto features 35 digital touch displays the size of large-screen TVs, a pickup area for online orders and bulk purchases made in store, and merchandise organized to match the way it's displayed online.
David Hicks, SVP, dealer relations and store support, Canadian Tire, says the new "living lab," focusing mostly on seasonal products like barbecues and patio furniture, was built to serve as a "test and learn" experience for the retailer before it rolls out the new display techniques to its 490 stores across the country.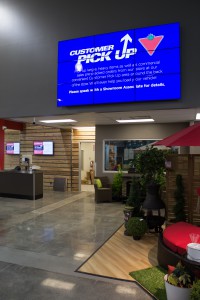 Ultimately the effort is about using space more efficiently. When a store doesn't have room to display its full assortment of barbecues, says Hicks, the touch screens allow the dealers to augment that and show customers what else is available. The large swipe screens feature images, ratings, reviews and product information beyond what's available on point-of-purchase signage, Hicks says. In addition, by studying how customers interact with the touch-screens and product displays, Hicks says the retailer will get a better idea of which products to display when space is limited.
The in-store merchandising is organized around the same themes and collections used in Canadian Tire's online store. "In the past, retailers would do in-store environment separate from our digital environment," Hicks says. "Here we took our digital environment and brought it into a showroom setting." The whole store isn't yet arranged this way, but Hicks says the program will expand to other departments as the system evolves.
"We want to get that connection between all the different channels of reaching a customer that we have," he says. "You want to have a similar experience across all channels as much as you can."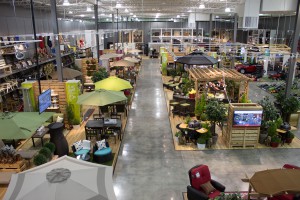 Hicks says while no timetable is set, Canadian Tire will eventually take what it has learned at this new showroom and apply it across the retailer's 490 stores as well as its other banners, including Sport Chek and Mark's.