Trust is key to brand loyalty: study
A new Reader's Digest survey finds Tim Hortons, Toyota and Coppertone are among Canadians' most trusted brands.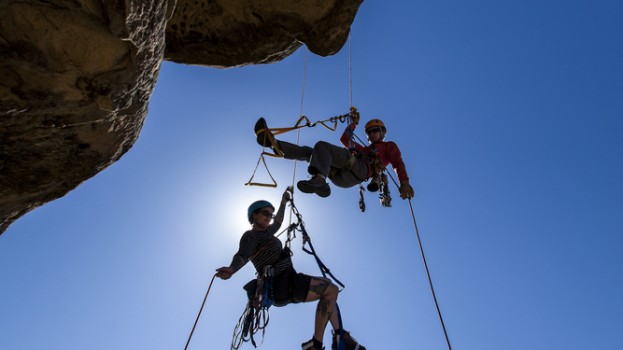 By Megan Haynes and Matthew Chung

When it comes to picking between two brands similar in quality and pricing, nine out of 10 Canadians will choose the "trusted" brand over the other, according to a new study by Reader's Digest and Ipsos Reid.

The annual survey, now in its sixth year, tapped more than 2,500 Canadians between Jan. 3- 9. The survey found eight in 10 Canadians would pay more to support a product or service from a company they trust, while 87% report that once they trust a company, they tend to act as ambassadors, recommending products and services to friends.

The study also highlighted the most "trusted" brands in Canada, including Coppertone in the sunscreen category, Sun Life in the life insurance category, Toyota and Ford in the car category, Shoppers Drug Mart in the pharmacy/drug store category, Tim Hortons in the coffee retailer category (check out how it became one of Canada's most trusted brands here), L'Oreal for hair colour, Quaker for snack bars, Silk for non-dairy beverages, Coca-Cola for carbonated beverages and TD for banking.

That being said, there's a "trust deficit" in society right now, according to consumer psychologist Kit Yarrow. Brands have to overcome to connect with this angst-ridden customer, but there are societal forces at play deepening their suspicions that are beyond the control of even the largest corporations, she has told strategy.

Indeed, the Reader's Digest survey found only 31% of consumers have gained trust in companies over the past five years, says Erin Schnarr, director, marketing solutions and sales, Reader's Digest.

To start, blame technology, says Yarrow, author of the book Decoding the New Consumer Mind: How and Why We Shop and Buy. Consumers, with their eyes frequently on their smart devices as they walk the street or the store aisle, are more isolated and disconnected from their community, she says. This isolation is, ironically, amplified by the internet, which gives us easy access to information, but allows consumers to get their news from sources that share their point of view, Yarrow notes. So we have fewer collective experiences, further weakening community bonds.

It all nets out to a society of individuals who only trust themselves and people like them, are more suspicious and seek a sense of control, Yarrow says. For example, in 2005, people needed two sources to believe something was true, but today they need five.

"I think it's a measure of distrust, in that multiple sources are needed for verification," she says. "They've replaced the complete trust we once had for one or two sources."

The silver lining in this storm of distrust is that consumers are looking to brands to lead positive change in their lives, with 84% of people polled for the Edelman Trust Barometer saying they believe companies can take action that both increases profits and improves the communities in which they operate.

And once a brand has gained a consumer's trust, it's easy to keep it, Schnarr adds, pointing to product recalls as a good barometer. Once a brand has a consumer's trust, 80% of respondents said product recalls were the brand's way of looking out for the best interest of the shopper, while 67% were willing to give companies they trust the "benefit of the doubt" when going through difficult times, Schnarr says.

Want to read more on how to build trust back with consumers? Check out our May feature on how CSR can develop trust. 

Image via Shutterstock.