AToMiC Awards: Rethinking content, hyper-local
These winning campaigns tapped into classic Canadianisms and stripped-down (literally) Canadian talent.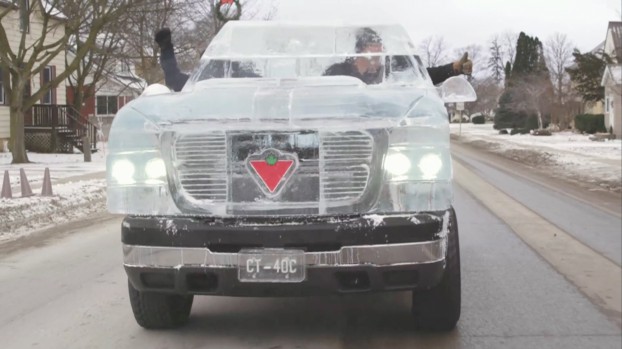 Canadian Tire and Molson tap into Canuck stereotypes
Being a Canadian means having a thick skin (our primary winter defence), and national pride like no other. So when brands tap into this not-so-secret insight, the result is typically unanimous praise, especially when it involves innovation.
The stereotype of the wintry season's frigid grip on Canadians was positively dripping in the "Ice Truck" campaign by Canadian Tire and Taxi. The retailer prides itself on understanding life in Canada, and so to prove its claim, and demonstrate it has the solutions for when cars are "as cold as ice," Canadian Tire invented a fully-functioning truck made out of exactly that: ice.
The nearly-5,000-kilogram car was made almost entirely of ice, aside from the engine and a MotoMaster Eliminator AGM battery (which claims to withstand the harshest winter conditions). During the truck's production, the team created a behind-the-scenes documentary, which followed the release of a 60-second TV spot that showed the truck driving a two-kilometre distance through a quintessential Canadian town.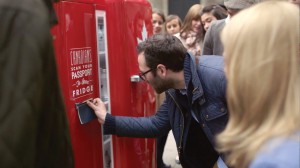 Meanwhile, Molson custom-built branded fridges and scattered them across cities in Europe to demonstrate that being a Canadian can be quite rewarding. Canucks in faraway lands held the master key to the locked "Beer Fridge" (developed by Rethink) in their hands: only Canadian passports could open the door to the fridges stocked with Molson Canadian beers.
Travelling with a film crew, the brand and agency team left those in the fridges' path to work together to open the door, filming their interactions and reactions. A TV spot was created out of the footage and posted online, as well as on TV during Canada Day in 2013, generating over 2.6 million video views at press time.
Stanfield's and CineCoup seek local talent
An underwear brand, of all things, recently took on the role of talent scout. And it didn't take the hoary route of discovering a top artist or athlete in their field, and then influencing their career trajectory with wads of sponsorship cash, but instead went on a full-scale hunt for talent.
Stanfield's flew five comedian finalists to Toronto to perform in front of a live crowd and judges, after months of fielding video auditions from Canadians. The submissions showed undiscovered comedians performing stand-up routines in nothing but Stanfield's briefs. The videos were then housed on The Comedy Network, where people could submit their own videos and viewers could vote for their favourites. Turns out, Canadians really enjoyed watching skits of semi-nude people, with the average view time on the site sitting at around 16 minutes.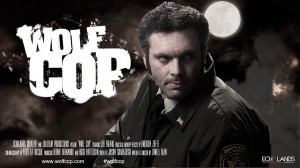 The CineCoup Film Accelerator similarly implemented a program that canvassed the landscape for undiscovered filmmakers. It invited 270 indie filmmakers to package and promote 90 projects through weekly challenges.

Just like Stanfield's, CineCoup also turned to the public to vote and help find its top 10 picks, who would see their film projects fully developed with investment from the company. An average of five minutes was spent on the CineCoup website, with 10,000 hours of video watched.

Turns out consumers are good film critics – WolfCop got great acclaim at the Cannes Film Festival.

The hardware

Stanfield's and The Comedy Network "Stanfield's + Comedy Exposed!" John St.  AToMiC Collaboration: Gold / Best Broadcast Engagement: Gold / Best Brand Integration: Silver / Best Experiential Engagement: Bronze // CineCoup "CineCoup Film Accelerator" AToMiC Idea: Silver