Biotherm's branded content play
Working with cross-country runner Sebastien Sasseville and Toast Studio, the brand launched a six-month long online series.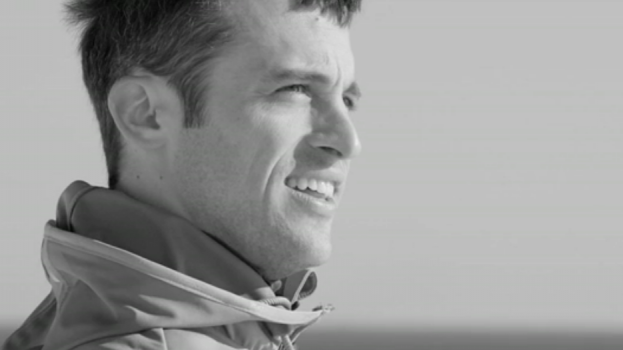 When runner Sébastien Sasseville decided to run across Canada from coast to coast in an effort to raise awareness of healthy living, he approached Montreal-based branded content studio Toast to see what could be made of the content, says Alexandre Gravel, senior partner and producer at Toast. Sasseville, who was diagnosed with Type 1 diabetes in 2002, has spent the last six years promoting healthy lifestyles, becoming the first person with Type 1 diabetes to scale Everest and compete in the Egyptian 250-kilometre Sarahan marathon.

Knowing L'Oreal's Biotherm had been looking for opportunities in the content space, Toast took the idea of a six-month-long digital series to the table, alongside two other branded content pitches in the women and beauty categories, Gravel says. And Outrun, which targets urban, high-earning men aged 25 to 45, ended up being a great fit for Biotherm Homme, the brand's men's line.

Biotherm is funding the program, and retains script approval rights, Gravel says, adding there will be no product placement. The goal of the content, he says, is to ensure Biotherm's values are well represented in the final piece.

The brand is all about performance, being active and taking care of yourself, says Minh-Dan Tran, marketing director for Biotherm in Canada and the U.S. "We're really about celebrating men living exceptionally and empowering men to [rise] above themselves," he says.

"We spent a lot of time analyzing who the Biotherm Homme is," he says. "We know he is well educated and someone who spends a lot of time looking at news and sports, and spends a lot of time online. So the fact that Toast was building a series of [Sasseville's] run across Canada was appealing because we felt it was a perfect fit. It [also] allowed us to reach a whole new spectrum of men by sharing his story – whether it be runners or sports enthusiast."

The brand is hoping to build up awareness, as only 20% of men use skin care products on a regular basis, he adds.

The series will consist of 20 episodes translated in both French and English, running two minutes to five minutes in length, following Sasseville's trip across Canada. It will run until November when he completes his race, Gravel says, and is being distributed and promoted by Quebecor-owned Canoe.ca.

Biotherm Homme will also tap into its social network, says Tran, promoting the program with behind-the-scenes photos, clips and updates on its social channels and owned media. The community is invited to also participate in the process, he says – since the footage is being filmed and cut on the fly, people can help influence content by making requests or asking questions.

The skin care line will also host events in various cities across Canada, inviting consumers out to meet Sasseville.

Toast and Sasseville are also shopping around a longer full-length documentary to Quebec (currently in talks with one French channel in particular) and English Canada TV networks, Gravel says. If they successfully pitch the project, he says they will revisit the funding model – Biotherm retains the first right of refusal, but a full-length feature would require additional financial commitment.

Success of the digital campaign – which is being promoted via Canoe's various platforms as well as over social media – will be measured via view counts, page hits as well as click-throughs to Biotherm's website. Event attendance will also factor into measurement, Tran says, as will social engagement.