The more things change, the more they stay the same
TBWA's George Nguyen looks at the decline of long-term agency relationships, moving faster without a calendar and the future of agencies.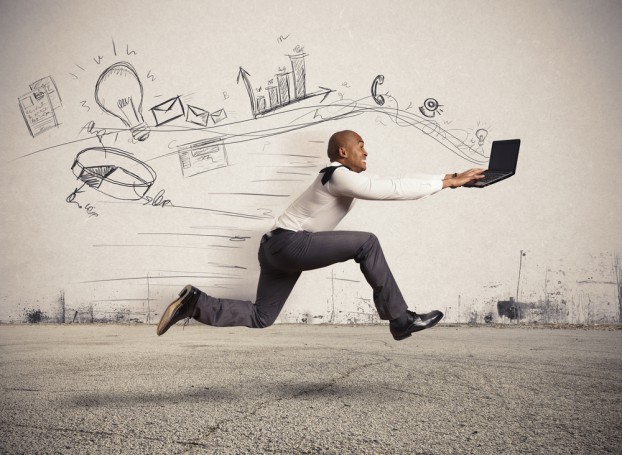 By George Nguyen
There's been so much talk about change in our industry and the speed with which it's happening. Unfortunately, what can happen with so much discussion is that we can sometimes end up more focused on the idea of change and much less on the actual impact of the changes happening around us.
Like everyone else, I've spent a good amount of time thinking about how our business is changing and I'm reminded that the core offering of an agency is to create advertising, the fundamental premise of which is to figure out what to say, when and where to say it, in a way that best influences our audience and moves them to take action.
In many ways, the agency of the future still looks an awful lot like the agency of the past. But that's not to say that there aren't some fundamental changes happening in our business. And the changes that really keep me up at night?
How do we move faster?
There are two significant factors driving these tighter and tighter timelines: a changing retail landscape and technology. If you have been lucky enough to work with a QSR, telco or a bank, you've arguably seen the worst of a promotional retail calendar. Across categories, it seems like seasonal has been replaced by monthly. And in a world where being second to market can seemingly eviscerate all your efforts? Well, 'nuff said…
And technology? We joke about the clients who've said they could have made the ad on Paint, but we can't deny that accessibility has changed perceptions about how long things should take and "It can't be done" is not an acceptable answer because someone somewhere could do it. It won't be as nice, but it CAN be done. So the pressure is on to figure out how to get it done and done well.
But as many people mourn the decline of long-term agency relationships and how fewer agencies are enjoying AOR status, it's not all bad. I think this is actually renewing the importance of relationships and earned trust because in the face of truncated timelines, our client partners are more likely to turn to the people who deliver for them consistently.
Can we be more flexible and adaptive?
Technology has enabled us to also have instant access to information and 24/7 communications. In turn, we find more and more often, we are acting in real time instead of working against a calendar.
It's not about changing our processes; it's about redefining our response to last-minute changes in briefs, strategy, and needs. In a lot of ways, the brief is no longer creative marching orders so much as it's a shared starting point for both agency and client. It's also a great opportunity for us to apply our in-house experts like video editors, developers and our studio to meet the needs of last-minute changes, size adjustments, etc.
The irony of all this is the more flexible you need to be, the more advanced planning it takes to be prepared for any situation that may arise.  Planning and calendars are starting that much earlier because of the exponentially increased number of scenarios that have to be considered.
Integration vs. specialization
There is a lot of truth to the saying, "You can't be all things to all people," We can't expect that a producer will be as adept at broadcast as he or she might be at print; especially not if we're setting our standards as high we should be.
At the same time, we're trying to answer the demand for seamless integration. And while David Guest coined the term "T-shaped people," finding those people is not as easy as it is to define them.
It's not only a wholesale shift in how we structure agencies and teams, but how we teach, train and even recruit. On the plus side, while many people decry the encroachment into the advertising space by production houses, activation agencies, PR and in-house marketing departments, and even the audience itself, at the same time, our talent pool just got a whole lot wider.
Procurement
What – you thought I wasn't going to touch on this? It's not that procurement is the devil, but its increased involvement does definitely impact the way we do business. And procurement is here to stay. If you think you can wait it out until it goes back to the way it used to be, I've got a bridge to sell you in Brooklyn.
It's not on them to change, it's on us. We need to find a way to better define the valuation for our services. In a recent AdAge article, Tom Finneran, exec VP of agency management services for the 4As noted, "agencies in aggregate were not able to earn back what they put at risk." And while digital agencies appear to be best positioned to tackle these conversations because of their readily available data and analytics, we need to find a way to tackle this as an industry.
Despite all of this, I remind myself that change is constant.  Sounds cliché, but it was only 30 years ago that the blockbuster spot was groundbreaking and the idea of a commercial being directed by someone of Ridley Scott's stature was nearly unimaginable. We've not only survived, we've flourished.
And we'll continue to if we can just remember, and Lee Clow said it best, "Make it smart. Make it beautiful. Have fun."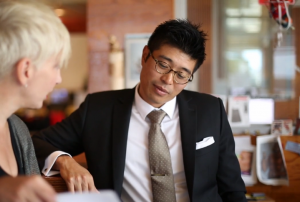 George Nguyen is managing director at TBWA\Toronto. 

Photo courtesy of Shutterstock.