Are we selling like it's 1999?
Google's Chris Hodgson on how retailers' mobile platforms are outdated and could result in the loss of consumers.
By Chris Hodgson
Most of us are familiar with mobile's rapid rise over the past few years. We're in an age where most Canadians – 79%, according to Google research – do not leave home without their smartphones. This constant connectivity is changing consumer behaviour and has profound implications for Canadian retailers.
Examining how we engage with our smartphones offers valuable insights into when and how consumers engage with content, brands, services and stores. For example, if you look at the searches I perform on my phone on any particular day, you'd be able to see exactly what I want to buy and where I want to shop (and usually what a rush I'm in to get everything done).
Looking at recent research, it's clear I'm not alone in my mobile search behaviour. More than half of Canadian smartphone owners search on their device every single day. And that number is growing ­– mobile search traffic on Google has increased five-fold in just two years.
But despite consumer behaviour that suggests Canadians are online when they're on the go, many retailers are failing to take advantage of the full digital landscape. In fact, when looking at retailers' mobile platforms in Canada, it can feel like we're selling in 1999: limited e-commerce capabilities, limited ability to see stock levels, limited product reviews. Without a comprehensive digital upgrade, Canadian retailers risk losing the Canadian consumer.
The numbers reinforce this grim narrative. Recently, Google worked with L2 Think Tank to conduct Canada's first omni-channel benchmarking survey for the retail industry, studying 50 Canadian retailers across 10 categories. When it came to how Canadian retailers are performing in mobile, the researchers at L2 found one-third of retailers in Canada do not have a mobile site. The study shows many '"easy wins" are also being ignored; one quarter of Canadian retailers' mobile apps lack store locator functionality, a key driver of foot traffic into store.
This gap underscores a significant missed moment for Canadian retailers, and perhaps an even more significant misunderstanding.
At this stage in our market's development, the most important impact smartphones are having on retailers has nothing to do with e-commerce or m-commerce. Rather, smartphones are a key enabler of driving shoppers into stores.
In Canada, 77% of consumers are doing research online before buying a product, and our research shows over half of those who use mobile to research want to purchase within the hour. And mobile searches are particularly high when the need appears to be immediate with restaurants and beauty and personal care topping the list, followed by food and grocery and apparel.  A full 93% of people who use mobile to research go on to complete a purchase, and most of these purchases (82%) occur in physical stores.
So what does this all mean?
The consumer has fundamentally changed and I worry about the ability of Canadian retailers to compete – online and offline – against new market entrants and established foreign players unless something is done soon. One only has to look to the U.S. or U.K. to see that overall retail growth is happening through investment in online assets. These retailers have recognized the influence of mobile and Canadian retailers have an opportunity to learn from their counterparts' development, challenges and successes.
In my job, I've seen many organizations do a fantastic job of significantly investing in their IT infrastructure over the past several years. But a lot of these organizations – large, national organizations – maintain a tepid approach to mobile. Many are wary and worry about "losing to mobile." But by understanding the fundamental relationship between mobile and foot traffic, the opportunity for Canadian retailers is clear. We can't "lose to mobile." It's a win-win for corporations and consumers alike.
As mobile technology changes shopper behaviour, control shifts to the hands of the consumer. Retailers can win the hearts and minds of customers by delivering stronger mobile experiences in the moments that matter to them. With consumers increasingly pre-qualifying their purchases before they even enter a store – and often on the go – those retailers who provide the best online experience, particularly on mobile, will benefit from increased sales – both online and offline.
Mobile will continue to grow and will become increasingly important in driving retail results.  My advice to retailers? Start your future now. Start selling like it's 2014 and leave 1999 in the past.
Image via Shutterstock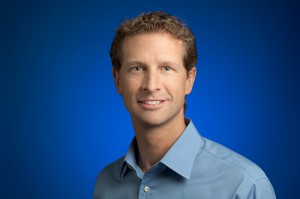 Chris Hodgson is retail sector lead at Google Canada.