Roots and Coupland, redux
Following a successful 2010 promotion, the retailer and author have partnered again on a custom collection.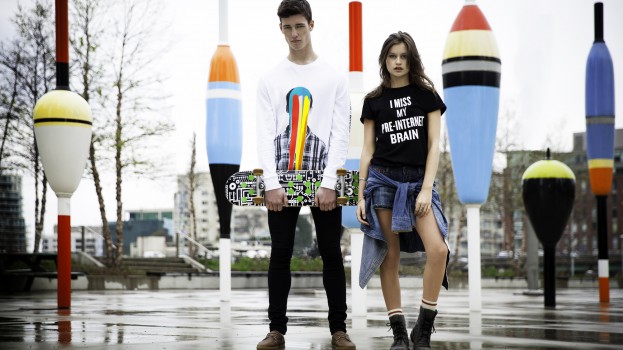 Following a successful partnership in 2010, Roots and author Douglas Coupland have teamed up again to launch a new collection available at the retailer.

The new collection also serves as a promotional tool for Coupland's art installation at the Vancouver Art Gallery, "Douglas Coupland: everywhere is anywhere is anything is everything." As such, much of the promotional material was shot near Coupland's various existing installations.

To promote the new line, which will be available in stores as of Friday, the brand launched a Twitter pop-up shop, offering deals and discounts on the products. It's an opportunity to reward the valued customers, says James Connell, VP, e-commerce and marketing, Roots, and follows a similar launch last time, which saw the pair take to Facebook for a pop-up shop.

The brand will also take to social media, PR and blogger outreach to promote the new lineup, and will run until the collection sells out. The campaign and collection are targeted at men and women in their mid-20s to early 30s, Connell says, though Coupland's fans span a wide range of consumers.

The brand decided to approach Coupland again following the immense success of the previous partnership, which sold out quickly and earned the brand a Webby nomination for its microsite.