How to target a morphing consumer
A forum for account planners on changes to traditional gender roles highlights the difficulty of reflecting modern society.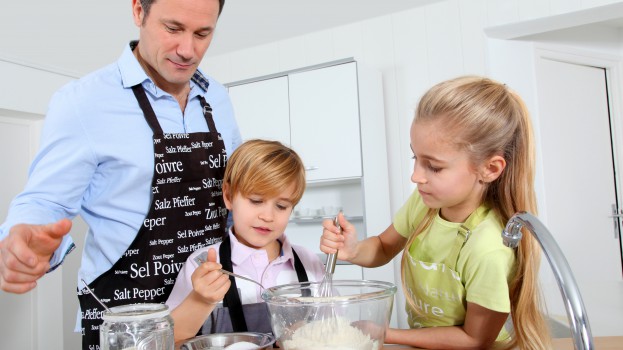 Presentations on the dramatic changes to traditional male and female gender roles sparked a lively debate about how advertising can better reflect society. "Changing Gender Roles: The rise of CEO moms and stay at home dads," was put on by the Account Planning Group of Canada, and hosted by BBDO Toronto last night.
A panel moderated by Shelley Brown, national planning director at BBDO, tackled the issue of stereotypes and generalizations being portrayed in ads, noting millennials in particular reject the idea of being narrowly defined, and provided potential solutions.
For instance, Zeb Barrett, strategic planning lead at Anomaly, said he believes ads should be based on an insight about one group, reflecting a truth that others may not reflect but that they can recognize.
"People respond to human truth as opposed to reducing it down to the point it is so blunt, it is not specifically true for anybody," said panelist Zeb Barrett, strategic planning lead at Anomaly.
The panel, which also included Shari Walczac, executive planning director at Zulu Alpha Kilo, Felicity Mould, associate director at The Sound Research, Todd Minerson, executive director of White Ribbon Campaign and journalist David Eddie, took aim at the stereotypical portrayal of dads as "buffoons" and traditional representations of family, though it was acknowledged that it can be difficult to move beyond generalizations, for various reasons, including testing.
"Unfortunately, I think we often find ourselves where we have all hit on an idea that feels like a truth and there may have been great upfront research, and then we get forced into creative testing in artificial environments," said Walczak.
The stereotyping in advertising is not limited to gender roles, as a recent study found Canadian ads portray minorities in stereotypical ways.
However, millennials are rejecting being put in a box, the audience of about 100 heard, raising the question from Shelley Brown, "How do we sell things to people who are morphing from one goal to another?"
"Sooner or later we are going to have to portray some of this," she said.
The audience was told that Canadian women are the primary breadwinners in 26% of married or common-law relationships and in 2011, according to Statscan, 12% of two-parent Canadian families had a stay-at-home dad, up from 7% in 1996.
Mould opened the event by discussing what she called the feminization of society, noting that where traditionally being aggressive and competitive was championed in the workplace, nowadays there is a balance of soft and hard skills, with more focus on sharing, collaboration, empathy and an ability to listen.
"Being a female today is actually empowering," she said. "You can get ahead if you're able to balance both sides."
Honing in on millennial women, she noted they have a dual personality, which she says is one reason not many brands today are getting it right with this audience.
"You try and put these ladies in a box and they will kick it open," she said.
Her advice for speaking to millennial women was to recognize that she may not even be that aware of the fights for equality that went on before her. Mould advised brands not to remind her of how far women have come.
"She's not a Virginia Slims girl. It's not that kind of messaging," she said.
She also said millennials want to be able to laugh at their authentic selves. Advertisers also need to move beyond pink, she said and try to connect with her in ways that are smart and that challenge and inspire her.
Tood Minerson spoke about the changing ideas of masculinity while Eddie, author of Housebroken: Confessions of a Stay at Home Dad, spoke about his experience as a stay at home dad in the '90s and the fluid roles of gender he has witnessed.
Image courtesy of Shutterstock.