Reddit knows: new study reveals what Canadians want
Why do we love Tim Hortons but hate the telcos? By analyzing 20,000 conversations, Sonic Boom and the social site found that fairness, innovation and individualism were key demands from consumers.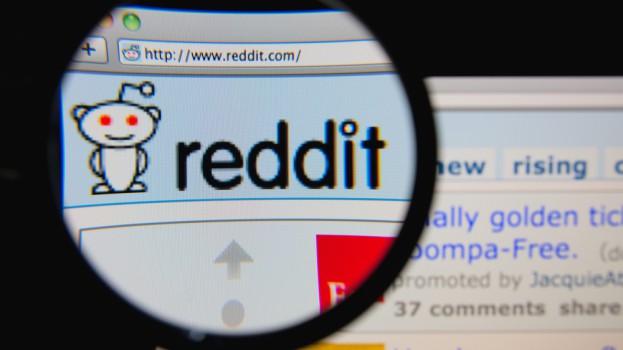 Reddit and Toronto-based agency Sonic Boom have partnered for an exclusive study, tracking 20,000 conversations to determine what Canadians want.

The idea behind the social study, says Ujwal Arkalgud, VP strategy, Sonic Boom Creative Media, was to have access to 7.5 million Canadian "trendsetters," and figure out what's important to them. Redditors are good bellwethers, says Victoria Taylor, director, communications, Reddit.

From this analysis, Arkalgud says three trends emerged: individualism, innovation and fairness.

Though these may not be breakthrough consumer demands, there are specific nuances that marketers should be aware of.

For individualism, he says quirky brands and organizations that allow audiences to build up a "bookish expertise" (i.e. amass a huge amount of knowledge about something) and really immerse themselves in the storylines, product or messages, will be the most successful over the coming year.

"They like content that begs for intelligent viewers and participants," adds Taylor.

And people are demanding it, says Erik Martin, general manager, Reddit. Technology has made it possible to create individual experiences, have personable conversations online and connect in a more authentic manner, so consumers expect the same of brands – especially those inviting people to connect over social media.

Arkalgud points to Netflix's huge popularity as an example of this individualism. When people embrace and espouse the benefits of the streaming service "they're saying 'I believe the future of entertainment and content is one that's personalized and on demand,'" he says.

Innovation was the second major demand from Redditors. "We're finding that innovation [however], is becoming a dirty word," he says. "Every organization claims they're innovative."

Redditors are really just looking for companies to make life simpler. He points to the popularity of companies like Tesla Motors, which is making electric cars cool, but also creating a direct relationship between manufacturers and consumers – cutting out the dealer.

Finally, fairness resonated with Redditors. This is a slightly different take on the transparency trend that's gotten lip service lately. It's more than just being transparent about your practices, says Martin. In this hyper-connected, post-Snowden age, people can (and probably will) find out about your ethical practices. And this generation is "very interested" in process, he says. They want to know about your supply chain, hiring practices and technology.

It's about creating a level playing field, an environment where everyone – from the CEO to the intern to the consumer to the manufacturers – wins. "Transparency exposes everything, so you have to be fair," he says.

Creating jobs and supporting inventors and entrepreneurs were important "fairness" attributes to Canadians, Arkalgud adds. Tim Hortons, for example, is consistently named a beloved brand in the country. "It's interesting how much consumers will support [it] because of the franchisee arrangement," he says. "[Redditors view it as] able to support entrepreneurship locally and give a lot of new Canadians a career for themselves."

Telecommunication, unsurprisingly, drew the most ire from the community, Arkalgud says. "In Canada, it preoccupies a lot of the conversation. Consumers really feel that the telcom sector is truly lagging in this country.

"People are gravitating towards the smaller companies like TekSavvy as a way to express their individuality. They're saying 'I support TekSavvy even though their service isn't necessarily as good as it needs to be, but hopefully I can play my part in moving the telecommunication sector forward.'" (Even Martin, an American, admits to being surprised at how strongly Canadians feel about telcos.)

Redditors, and consumers more generally, want accountability, transparency and most importantly, authenticity, adds Taylor. "It's not that Redditors hate brands," she says. "It's that they hate feeling manipulated by brands."

If you can't make it to Cannes for June 16, it's not too late to take in some innovative content locally. Catch Arkalgud and Taylor at NXNE Interactive on June 18. 

Image via Shutterstock.