Framestore ventures into virtual reality
Will VR be big enough for its own dedicated content studio? These guys seem to think so.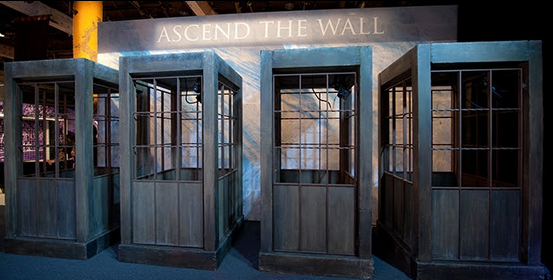 We've got an agency dedicated to YouTube, so why not one dedicated to virtual reality?

Framestore is betting virtual reality will be big enough in the future to warrant its own content studio, and is launching a new division dedicated to the immersive experience.

The New York-based visual effects studio has already started working with a number of brands on virtual reality executions, which can be expected in the late summer, says Mike Woods, global digital CD and head of the new studio.

The move into the space comes on the heels of its highly buzzed about Game of Thrones execution for HBO alongside New York-based agency Relevant at SXSW. The stunt put people in set elevators which took them, virtually, to the top of a giant ice wall, complete with a wind machine and rumbling floor. It's currently touring the world.

Woods admits that while there is some zeitgeist to the VR world, he doesn't believe this technology will be going away.

Virtual reality is not a new concept, and has been around since the '80s (and indeed, can be traced back to the 1800s through 360-degree art projects), but the tech has received new life with the introduction of Oculus Rift on Kickstarter in 2012, which was picked up by Facebook earlier this year.

However, the headset is still out of grasp for many consumers, relegating the tech to expos and demos, of which only a small number of people can participate. (And some even predict VR tech will never take off, going the way of 3D televisions – all hype, no buying.)

But Woods isn't worried. "Yes, it's a buzzword," he says. "But the new tech that's available here can truly immerse people – that's not going anywhere."

And with Oculus Rift still in the development stage (with developers' kits currently available for order), there's no telling how it will sell on shelves once it becomes widely distributed (or even what competitors will rise in its wake). Atlantic Production and David Attenborough have already started working on Conquest of the Skies, a film designed to be watched on the platform.

And brands have already shown an interest, says Woods. It's a huge opportunity for pre-existing content brands (such as Game of Thrones), or even for products such as cars or for marketers selling destinations or experiences (such as new home tours or tourism spots).