WPP agencies launch Ford-specific shop
Y&R, Mindshare and Wunderman join forces to create Blue Hive, which will handle all the carmaker's marcom, following similar moves around the globe.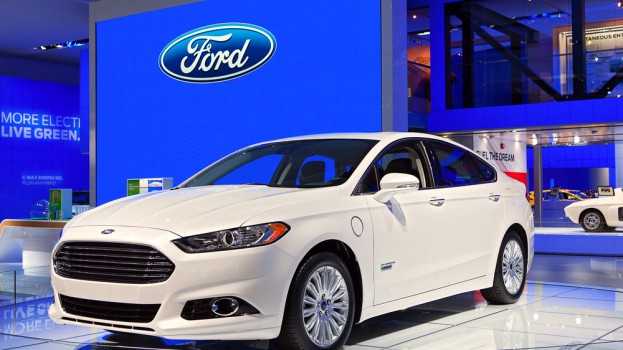 WPP agencies Y&R, Mindshare and Wunderman are opening a new agency dedicated to a single client.
Blue Hive will be responsible for all marcom for Ford Canada and the Ford Dealer Association, including strategy, research, media planning and CRM.
"Blue Hive Canada was created to increase co-ordination and efficiency among Ford's marketing communication agencies and to ensure best practice for client partnerships and delivery," said Chris Jordan, president and CEO of Y&R Canada, in a release.
Steven Rosenblum will lead the agency as president. He hails from New York's Publicis Kaplan Thaler, where he worked with Honda as the agency lead for a year and a half. Prior to that, he worked at the Marketing Store as principal and managing consultant, and as CMO, marketing director and advertising director of GM out of Michigan, where he worked for 15 years.
The single-client agency is not the first instance of WPP shops banding together. In 2006, North American agencies working for Ford, including JWT, Mindshare, Ogilvy, Wunderman and Y&R opened up Team Detroit in Michigan to work exclusively on the brand. In 2010, Europe followed suit, forming Blue Hive, blending Ogilvy, Wunderman and Mindshare to handle Ford marketing on the continent. In May of this year, Australia also opened up a Blue Hive, blending talents from Ford agencies JWT, Wunderman and Mindshare in the country.
The Canadian agency will have offices in Toronto, Montreal and Calgary, according to a release.
The Blue Hive team will be made up of approximate 95% of folks previously working on the Ford account, says Todd Hummel, SVP brand leader. The shop officially opened its doors in January on the eighth floor of 60 Bloor St. West, in the same building as Y&R and Wunderman. It waited until now to make the announcement to ensure all the papers were signed and the new operating structure was fully in place. It will operate as a single P&L, Hummel says.
Creatively, the shop is hunting for an ECD, and Hummel hopes to be able to make an announcement about it sometime in the next few weeks. Until then, the top creatives at the shop will be Jonathan Smith, CD for brand, and Randy Govang, CD for retail.
Image via Shutterstock.