Aislelabs develops system to re-target in-store shoppers online
A partnership between the in-store analytics co and real-time bidding platform SiteScout lets retailers reach consumers online based on their offline behaviour.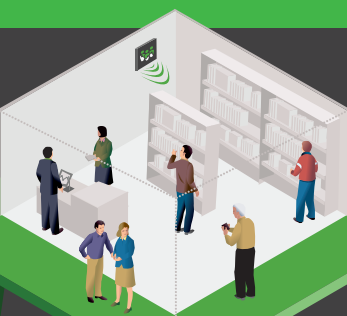 Merging offline and online worlds to create holistic views of consumers might just seem like aspirational marcom jargon, but a Toronto company believes it has finally done just that with a new partnership that paves the way for retailers to target consumers online with tailored ads based on their in-store behaviour.

Stemming from its recent partnership with real-time bidding platform SiteScout, in-store shopper behaviour analytics co Aislelabs plans to spend the summer fully developing a concept which integrates platforms from both cos to allow retailers to re-target in-store shoppers with ads on mediums such as Facebook or Twitter.

Currently in its pilot phase, the new concept relies upon the Aislelabs Engage platform, released in March, which integrates its software into retailers' apps to "transform it into a real-time, location-sensitive marketing platform," explains Nick Koudas, Aislelabs co-founder.

By downloading a retailers' app, shoppers have opted in to this function, which uses iBeacon to track their in-store behaviour, such as how long they spend in a particular section and across visits. Retailers can segment user activity, send shoppers notifications and analyze their effectiveness.

The partnership with SiteScout sees the integration of its real-time bidding platform into the Aislelabs Engage tool, and this new concept is currently in its pilot phase. Koudas offers the example of a first-time shopper entering a department store and spending time in the women's shoes and jeans sections, and then returning to the same area the following day. The retailer could decide to send a sponsored tweet or Facebook post with an offer or information specific to the section in which the consumer spent time in store.

Koudas could not reveal whether the program was being piloted in Canada, however, he confirms his company has been working with major retailers in Canada (although he can't disclose them), and also has clients in the United States and abroad. Based on his own reading of the space, he believes the two companies are the only ones to publically announce this new capability.

"Bridging the gap behind online and offline – it is a reality today, and I believe that now, for the first time, you can have marketing departments of retailers essentially start thinking about how to jointly optimize their online/offline operations for a better value."

In October, the company activated its initial Aislelabs Flow tool for the first time, which anonymously measures shoppers' in-store behaviour by tapping into their smartphones. The information is compiled in a dashboard and provides real-time data on traffic flow within the store and shopper behaviour, such as the amount of time spent in a particular space, window conversions, and repeat and new customers. Information can be broken down by elements such as time, and engaged shoppers in certain spaces and compared among other locations.

Companies in Canada with similar in-store analytics tools include Toronto-based Turnstyle and Mexia in Winnipeg.