TD Bank invests heavily in WorldPride 2014
The financial co says it will use a multi-tactical campaign to reach the LGBT community throughout the festival.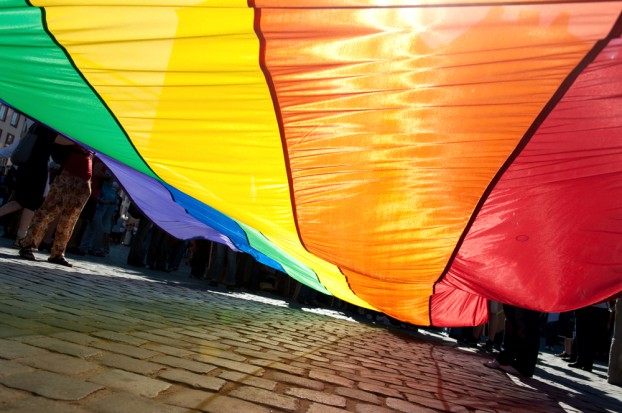 For nine previous years, TD Bank has heavily sponsored the annual Pride Festivals celebrating the LGBT community.
Now that WorldPride is making its North American debut in Toronto, why should this year be any different?
It isn't, states Hilary Woods, TD Bank's senior manager of marketing and planning.
"Pride would be a 'multi-tactic' campaign, so it would engage just about every single agency that we deal with – from digital and experiential to print and out-of-home advertising," says Woods.
"At TD, we have different agencies who are stronger in different areas, so we would use them and pull that together. And then what a planner does at TD is bring that story together so that it's cohesive and that all the elements are working really well together."
Woods says TD funnels 1.3% of its pre-tax profit back into communities, with "the LGBT community being a large focus of our community giving."
For WorldPride 2014, TD is using its "iconic 'Forever Proud' symbol"  — a circular rainbow – on everything from its ATM digital displays to even "putting a sound to it" on spots on Toronto's Proud Radio. Work on this year's campaign is being done by Leo Burnett and Diamond Integrated Marketing.
The TD branch at Church and Wellesley – the heart of Toronto's LGBT community, will also be wrapped in rainbow colours for the duration of the  June 20-29 festival, as will its external ATMs.
A contest featuring a VIP experience at 2017 WorldPride Madrid is being used as the "main tool of engagement" to direct the LGBT community to a TD website, and the June 29 WorldPride Parade itself will include "travel-related experiences" that will double as advertising for Aeroplan, the global loyalty management company that aligned itself with TD in 2013.
Aiming at the "sweet spot" demographic of 18 to 44 year olds, Woods says the message TD delivers to the LGBT community is one of comfort, relevance  and durability.
"It's not like we're going to be at the parade signing up people for credit cards," says Woods. "That's not an appropriate place to do it. But it is the appropriate place to build awareness and surprise and delight and demonstrate that TD is there both from an employee celebration perspective and a customer perspective as well."
"We don't turn it on and turn it off when Pride hits town. We're looking for more ways to be inclusive and demonstrate we are the bank for LGBT."
WorldPride 2014 is expected to draw five million visitors to Toronto.
Top image courtesy of Shutterstock.