Who knew car companies were the greenest brands?
Ford dethrones Toyota as the top global eco company, according to the latest annual report from Interbrand.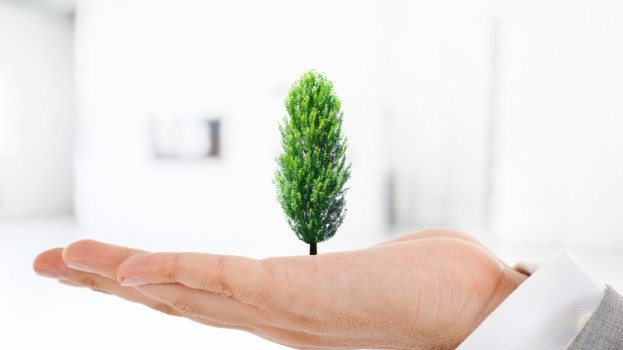 After topping Interbrand's Best Global Green Brands report since its 2011 inauguration, Toyota has taken a backseat to Ford, dropping down into second place.

On the heels of leaders Ford and Toyota were fellow auto brands Honda (third) and Nissan (fourth), while electronics brands Panasonic, Nokia and Adidas followed suit to claim the fifth, sixth and seventh spots, respectively. Of these brands, Sony made the most notable jump to seventh from 11th.

Interbrand compiles the 50-brand list based on the 100 brands featured in its Best Global Brands report, analyzing the difference between a brand's environmental track record and how consumers view this performance. Deloitte Consulting assesses brands' environmental and sustainability performances. To determine public perception, Interbrand interviews more than 10,000 consumers in the 10 biggest global economies. Criteria such as authenticity, relevance, differentiation and consistency are considered to evaluate a single brand.

Overall, the greatest leaps since last year's report came from Ikea (19th from 33rd), Zara (34rd from 48th) and Philips (14th from 23rd). Notable declines include Siemens (31st from 18th), 3M (36th from 25th) and Volkswagen (16th from seventh). Mercedes-Benz, Caterpillar and Shell each dropped seven places. In addition to Disney, which joined the ranks at #49, newcomers Chevrolet and Heineken secured 32nd and 50th places, respectively.

The report also identifies the gap between a brand's sustainability performance and how the public perceives this. A positive score indicates the brand's track record is higher than what consumers view it to be, while a negative score suggests the public believes a brand has a stronger performance than in reality.

Noteworthy brands with superior performances to what consumers view them to be include Nokia (+19), Cisco (+19) and L'Oreal (+15.3). Inversely, brands reported to have a stronger public perception than their actual performance include McDonald's (-14.5), Coca-Cola (-12.2), and Microsoft, Shell and list-newcomer Disney at -9.1 each. Brands with the smallest gaps include Toyota (+0.3), Nike (-0.5) – implying the brands have done an effective job at communicating their green efforts.

Close to half of the report's brands are from the auto, electronics and technology sectors, while other categories include FMCG, sporting goods, home furnishings, beverages and business services, among others.

View the complete list here.

Image via Shutterstock.