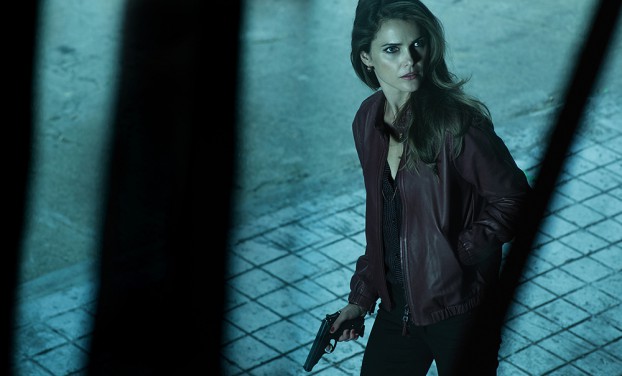 The gloves are coming off.
After years of taking it on the chin from over-the-top (OTT) providers like Netflix, Canadian broadcasters say they're ready to deliver the right combination to unleash a vicious counterpunch.
Companies such as Shaw Media, Bell Media and Rogers Communications have been launching Go apps and on-demand platforms in response to consumers' (specifically, their current subscribers') media agnostic viewing behaviours. While analysts dismiss these "TV everywhere" offerings as defensive moves geared at protecting the media cos' ecosystem of cable subscriptions, the companies say they are laying the groundwork to provide more of what audiences are looking for –namely, episodes of a show's current season stacked in a library for binge-watching and past seasons available at a price – combined with live streaming for traditional appointment-based watching.
But challenges remain for the traditional media cos.
While Netflix and the like are already offering past seasons of hit shows like The Walking Dead and Breaking Bad in their entirety for customers to devour, traditional TV players in Canada remain handcuffed by legacy rights agreements which, in some cases, means on-demand content is only available for a limited time to subscribers.
In the meantime, Netflix, buoyed by its buzzy, original series like Orange is the New Black and House of Cards, is now in three million Canadian homes, according to research done earlier this year by Solutions Research Group Consultants. Raj Shoan, a regional commissioner for the CRTC, recently said most, if not all, the broadcasting companies had been caught "flat-footed" as Netflix arrived in North America.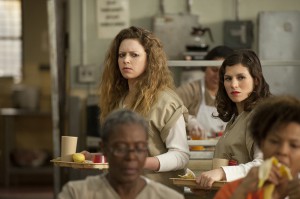 While the CRTC has called subscription video-on-demand (SVOD) providers complementary to, rather than competitors with, cable, and chosen not to regulate them, broadcasters like David Purdy, SVP, content at Rogers Communications, believe OTT services like Netflix are affecting the traditional system, and it's unfair that they don't have Cancon requirements.
Meanwhile, Shaw Media's SVP content Barb Williams says the industry is still trying to get a handle on the value of content on different platforms and perfecting advertising technology. In May, Shaw announced Bell Media customers could access content behind the subscription wall on its Global Go app. The service was already available to customers of other broadcasters, such as Rogers and Telus, meaning the app now has a potential customer base of 94% of English-speaking Canadians. As of May, it had been downloaded 1.1 million times, but Williams says it is not clear yet how often it is actually being used, making for complicated conversations with distributors, buyers, sellers and creators.
"I do believe as an industry we will get to a point that no matter where or when somebody watches a show, we will be able to effectively monetize that viewing experience and every view will be equal," she says. "But today, we are not quite there, so making sure we both drive and protect our main viewing platform (TV) is still of primary importance to us."
Fixing the discrepancy between TV and digital is an industry-wide concern that needs to be addressed urgently to stem cord-shaving and cutting, says Kris Faibish, former head of CTV's digital media division and executive director, strategy and business development at CBC, who has formed a media consultancy, Hatch Media, with fellow industry veteran Christine Wilson.
Viewers have spoken loud and clear: "I want great content, I want more of it, I want it all year round and I'm willing to pay you a fee to get it to me," she says.
"Content is still king," Wilson adds. "You can't push too hard in one area without shooting yourself in the foot in another, but my argument has always been, as the audience transitions, you too must also transition."
On the rights front, broadcasters say things are improving. For instance, Shaw Media now has stacking rights – the right to air on VOD as well as live broadcast – for about half of its primetime shows, which it makes available via its Global Go app, according to Williams.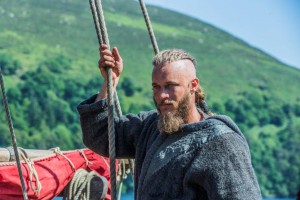 Purdy adds that historical concerns that have been a stumbling block to making shows available indefinitely on demand, such as hurt ratings and ad-dollar erosion, should soon be a thing of the past thanks to dynamic advertising technology, which Rogers has begun offering for some content, such as Hell's Kitchen and Modern Family on the set-top box, rotating 12 unique Rogers-branded ads.
This allows media cos to insert and refresh ads in VOD content, keeping ads relevant. When combined with online targeting and measurement tools, Purdy says he believes digital will be on-par with traditional TV in terms of revenue.
Rogers has been rumoured to be working on launching its own Netflix-rival SVOD for years. The Globe and Mail published the claim in March 2013, followed by online pub Cartt.ca saying Rogers had spent more than $100 million to secure digital video rights.
Purdy was non-committal recently when asked about Rogers' SVOD plans, saying "the notion of being able to provide our customers with subscription, on-demand services that allow for the consumption of previous season look-back content is absolutely critical to our success going forward and we are working very hard to make that a reality."
He adds he saw no inherent hurdles to Rogers producing original content for its Anyplace TV or look-back service and, when asked about the possibility of a service not tied directly to being a cable subscriber, he says he could see the industry creating a "millennial solution that doesn't involve a traditional TV offering."
Already, the company's ambitions to make its Rogers Anyplace TV more robust – making previous seasons available (likely for a fee), and stacking current seasons of shows, combined with its rights to buzzy shows like The Americans – certainly suggest the foundation is being laid.
In addition, Rogers recently stocked up its live TV offering and provided a preview of the programming it wants going forward, when it spent $5.2 billion last fall for national rights for 12 years of NHL games across platforms. It also launched Sportsnet Live, a live stream of all its sports programming and events, and expanded its rights to include multimedia for its Thursday night NFL games.
Meanwhile, in May, Bell Media launched CTV Extend, an online original content platform, and Corus Entertainment's W Network began airing its first online-only series, #RippleEffect, while Quebec-based Vidéotron has had a Netflix-like streaming service since 2013, stocked for the most part with French-language content.
As a whole, however, Canada's so-called "legacy media" players are voyaging into the digital space a bit late. While acknowledging consumers spoke "a long time ago" about what they want and have found other means, including illegal streaming, to get it, Purdy believes most customers are happy to pay subscription fees for content to a company that can "simplify" the viewing experience.
"I believe fall of 2014 will be the sea-change moment when we are going to see TV anywhere explode and traditional TV providers offering content in a way that people have associated with OTT services historically," he says. "You are not going to have to leave the ecosystem in order to be a happy customer."