Esight aids the visually impaired
The device, a blend of Google Glass and Oculus Rift, is hunting for brand partners to help those with low vision see.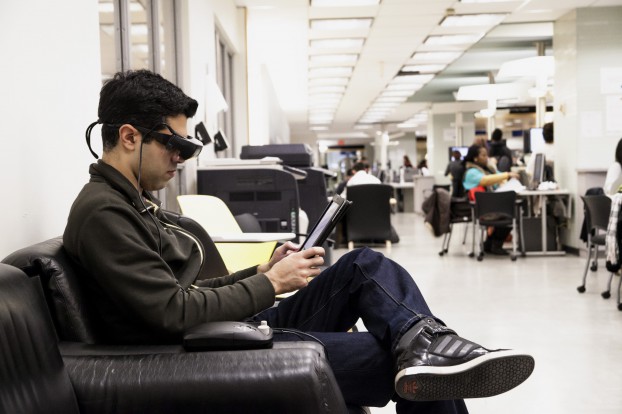 For those who have full vision, advances in augmented reality glasses and VR tech hold promise for richer life experiences.
Esight eyewear holds promise to, but for the visually impaired, giving them the ability to see things better.
The Ottawa-based company's headset tech actually utilizes a person's peripheral vision to provide better sight, through an HD camera that captures what the user is looking at and relays it in real-time to two small LED screens where the glasses' lenses would be.
It's a breakthrough tool for the low-vision community, which Taylor West, director of marketing and communications, Esight Corp, says makes up about 1% of the total population. And it may provide a new niche avenue for marketers looking to target the community.
"There's Oculus [Rift] and Google Glass," says West. "I think we are in between those two – Google Glass being sort of a life-augmented reality tool that's really information based…and Oculus being a fully-immersive technology.
"What really differentiates Esight is it delivers much more data than something like Google Glass because it is a real-time video stream, but it's not fully immersive," he adds. That means people can walk down the street wearing the device and see things in greater detail, while using their periphery vision to help them navigate.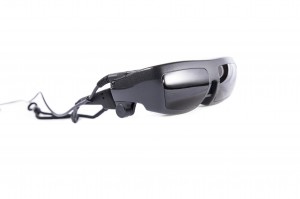 Esight launched commercially in 2013 and there are about 100 of the devices currently in market. West says the company has partnered in the past with non-profit service organizations like CNIB and the Foundation Fighting Blindness. It is considering partnering with technology companies or any brand that can help make the device, currently priced at $14,000, more accessible to the community, he says.

"We would be open to the idea of some branding," West says. "Obviously we would be working in conjunction with both our partners and the client that would be using Esight."

While people with low vision are the obvious consumers of the device, the company also targets the support network around the visually-impaired person, such as friends and family, to help raise awareness, and speaks to people in their mid-40s, who are typically the decision-makers in a household, both for their children and elderly parents.

"Getting to that support network that someone with low vision will rely on – their kids, their spouse, is very important to us," West says.

The relatively young company still faces challenges, including educating people about the device. People with low vision are a very diverse group, West says, noting that even within a specific disease type, there can be very different results with the device, which relies on residual vision.

"For instance, someone with Stargardt Disease, one person will be very successful with Esight and achieve near 20/20 sight, while someone else with the same disease may not find the device as useful due to poor peripheral vision."

So far, the company has relied on TV and social to reach consumers, recently running a 30-second TV spot by Creative Boob Tube in three major markets - Ottawa, Toronto and Vancouver – on CTV and City TV. The company also posts success stories on its YouTube page and uses its Facebook page to engage with the community.

The company is working on the next generation of the glasses and West says it will be upgrading both the device hardware and software. For instance, HDMI-in capabilities will make it possible for people to plug in electronics, like Blu-ray players and computers, directly into the glasses. One benefit of that would be the ability to view a movie right in front of your eyes and West says standard image processing tools can continue to run even with the video feed plugged in, meaning a user could pan around the LED screens or zoom in by moving their heads.

Other future plans include linking the glasses wirelessly to a smartphone, where currently the device connects to a small processing unit that is worn on a user's hip.