Globe and Mail's aggressive video push pays off in upscale audience
PwC projects annual online video ad spend to grow over 30%. Some of Canada's top media platforms explain why the dollars are following consumers online.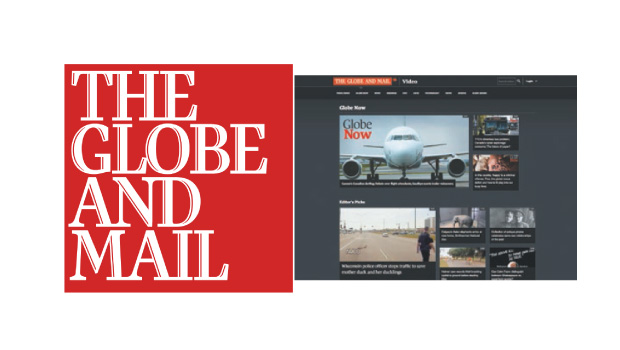 There are still many challenges in the market when it comes to marrying audience and behavioural targeting to online video delivery. However, the big buzz at the digital NewFronts in New York in May was around publishers introducing original programming. The Globe and Mail is no exception.
Andrew Saunders, the Globe's chief revenue officer, explains that what we're seeing is the evolution of publishers becoming more like broadcasters, creating, pushing out and distributing content. Publishers know who their readers are and by producing the quality content they're looking for can provide targeted contextually-aligned advertising vehicles – whether by theme, lifestyle or gender.
"We've been aggressively focused on video for the last several years. We have 3-million unique streams occurring on a monthly basis," says Saunders. "Recently we launched Globe Now, a daily news show posted every Monday to Friday around noon. That content – 60 or 90-second clips on topics such as business, technology, lifestyle and the arts – is served across all our digital platforms. The benefit for marketers is they know what they're getting."
The Globe is a very targeted destination for advertisers going after an affluent and influential audience, and Saunders says their video strategy further differentiates the positioning. "The approach of delivering Globe Now at a set time each weekday and leading with a thought piece or discussion on a current issue, rather than just delivering a breaking news item, sets us apart from most other news video."
When it comes to effectiveness, Saunders says the Globe's video content delivers longer time on page and higher daily repeat visits than average engagement metrics. One of the most compelling video advertising stats is that the Globe's pre-roll ads have an average completion rate of 86%. Industry averages range from 60% to 67%, according to DoubleClick.
The Globe has also invested heavily in its ad technology infrastructure, including audience targeting expertise that leverages behavioural third-party research with its first-party data. Saunders says, "We are giving the advertiser community a platform to connect in an engaging way with our audience, but we can also provide better insight and better direction on reaching them. Our ability to understand engagement and potential alignment is equally as important."
The Globe offers expanded sponsorship on Globe Now that includes mid- and post-roll ads plus opportunities to extend reach, and targeted, relevant scale through the Globe Alliance publisher partnerships. Through the Alliance, the Globe reaches 9.7 million Canadians on a monthly basis, an audience that is engaged, affluent and well-educated.
Saunders says the Globe Alliance is not like a typical network, the media brands under the umbrella, which are all prestige publishers, operate more like a true partnership, as the name suggests. "The partners we've chosen are predetermined, we know a lot about them and we know their inventory. The buy is seamless, a single point of contact."
Saunders explains that when a marketer wants to extend a campaign across the Alliance partners, "we do the same level of targeting and run contextual alignments in the same way we do with owned and operated properties." This curation approach allows advertisers to amass audience scale without impacting engagement, while the data and ad tech investment enables the online video publishing platform to be more surgical than broadcasting.
Profiles