TubeMogul focuses on tools to drive engagement
PwC projects annual online video ad spend to grow over 30%. Some of Canada's top media platforms explain why the dollars are following consumers online.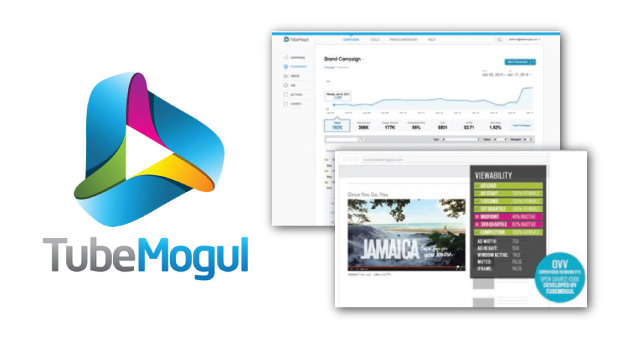 Marketers are now taking more ownership over their online video advertising and thanks to companies like TubeMogul, they have everything they need to plan, buy, optimize, measure and analyze campaigns.
The TubeMogul toolbox includes more than 10 targeting options ranging from demographics and context to devices and daypart. A popular component of the platform is BrandSights, a customized survey tool that allows advertisers to generate actionable consumer insights in real time to get a handle on brand metrics such as awareness, favourability and purchase intent.
"Marketers can now do pretty much everything on one platform that they used to have many different agencies and many different people do. Advertisers are in control, but we also offer full support and can jump in at any time to advise and assist," says Grant Le Riche, managing director of TubeMogul Canada.
One of the areas they focus on is the hot button issue of online ad fraud. In April of this year in the U.S., TubeMogul reported that it had identified three sophisticated bots that were generating at least 30 million fake online video ad views each day. Bot-infected computers can make a single computer look like 1,000.
They also taint cookie data by planting fake target segments that drive advertisers to scam sites. At that time, comScore figures indicated that 36% of traffic was generated by infected machines.
TubeMogul has been at the forefront of combating online ad fraud and has built several accountability and verification tools designed to protect brands from these scams. The Open Video View (OpenVV) code is open-source technology for measuring video ad viewability to assure advertisers that humans are actually viewing their video. It works across all online networks, exchanges and marketplaces.
BrandSafe is TubeMogul's software that safeguards brand equity by keeping ads from placement on objectionable sites. It examines sites and individual pages in addition to blocking suspicious sites, fake pre-roll and botnet infected sites.
"Our focus on transparency is important because if you don't know what you're buying, it poses a risk not only for campaign performance but also for your brand. Every site on the TubeMogul platform has been manually screened by actual people and categorized into our three-tiered BrandSafe structure. Advertisers choose the tiers they're comfortable running on and can select sites before, and even during, a campaign."
TubeMogul has access to approximately four billion pre-roll impressions a month in Canada across thousands of publishers offering a wide range of inventory. Putting that in perspective, TubeMogul reaches 85% of the online audience in Canada, about 21 million unique viewers each month according to comScore. Pre-roll has become the accepted standard but TubeMogul's research last year found that adding an interactive component leads to even higher brand awareness, 10.6% from 7%, and increases purchase intent from 4.4% to 9.9%.
Le Riche says TubeMogul is the leading advertising software company for digital branding; with 16 offices in eight countries and more than 300 active clients across 30 countries – the company buys in 72 countries and offers marketers global scale, technology and support. Also, the TubeMogul global team speaks a total of 12 languages and provides access to local language inventory and local language browsers. That means advertisers achieve reach, scale and context.
"The world's largest brands and agencies look at us to unify their video advertising through our platform," says Le Riche. "That's because we reduce the complexity of the media buying process and improve the transparency. We shift all transparency, accountability and verification to the brands."
Profiles