One in two shoppers have bought on mobile
More than half of Canadians would ditch an item at checkout when faced with the dreaded registration page.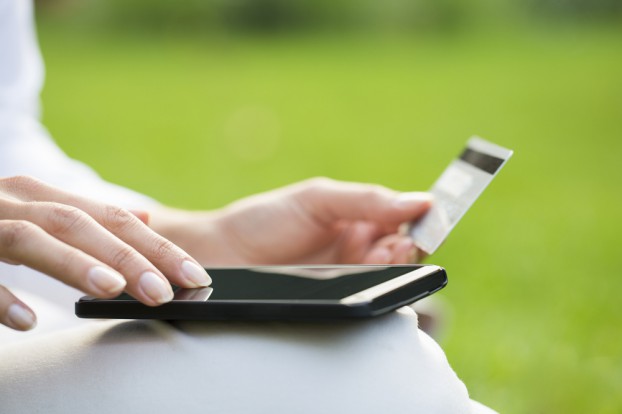 A new PayPal study finds Canucks are buying things on their phones more than our counterparts south of the border, and would use smartphones more often to pay if it were possible.
More than half of all Canadians have used their mobile devices for online purchases, while less than one in two of Americans have done so, according to the digital payment co's global study, which surveyed about 1,000 Canadians. But one in four Canadians want to pay more easily with their phones and close to half (48%) say they would use their devices more often if online or mobile payments were accepted everywhere.
The study cites the hassle of payments and waiting as barriers to making a purchase for people internationally. A future without lineups is on the wishlists of 51% of Canadians, with similar figures from the U.S. (51%), Australia (52%) and the U.K. (53%). And when it comes to divvying up the tab at restaurants, 38% of Canadians want it to be easier.
Globally, people considered their smartphones to be more important to grab than cash or credit cards before leaving home, according to the study. Moreover, while 15% of Canadians first take their keys before heading out, double the number go for their phones.
E-comm woes
Submitting payment details or keeping track of several passwords or pins were points of frustration for one in three Canadians, according to the study. But hidden charges or taxes revealed at final checkout are likely to irritate more than half (51%) of consumers. Furthermore, if shoppers need to register on a site to buy something, the retailer is likely to lose more than one in two potential sales (51%), figures which are comparable in Italy (52%) and Spain (50%).
The study was conducted by research firm Reputation Leaders in 15 major markets, polling about 15,000 people around the globe.
Check out the global perspectives in the study's infographic below.

Image via Shutterstock