Canada's got Pencil-winning young talent
A BBDO art director and Alberta graphic design student each took home a D&AD New Blood Pencil this month.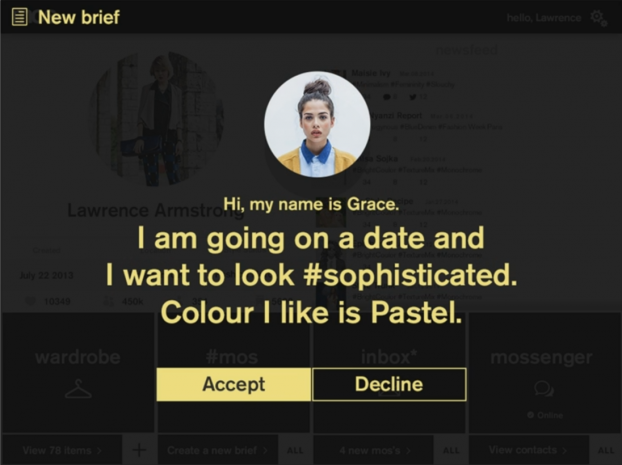 Canada's young talent set the stage this month in London, with an art director at BBDO and student at Alberta College of Art & Design each taking home a New Blood Pencil at the D&AD Awards.
For BBDO's Jinah Lee's award-winning entry, she created the MOS – My Own Stylist app, a portal where anyone and everyone can get personal wardrobe advice from regular fashionistas. Users take photos of items in their closets and then send out a brief to other users who they think have sweet street-style. Those who do put together different outfits from your closet, getting rewarded with points after they've helped refresh other people's wardrobes with tips and recommended items. To sweeten the deal, those rewards then lead to perks, like discounts and gifts.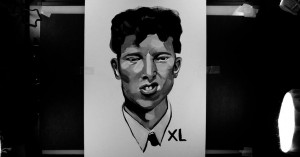 Student Meghan Fenske's stop-motion video for XL Recordings, a British independent record label, used the tagline, "From the Beginning," and showed the process of painting a portrait of an artist. Fenske says the spot "represents how XL 'makes the artist,' as many of their artists they've signed have released their debuts with XL and have become very successful."

"The textured, choppy painting style hopefully embodies XL's edgy, risky personality. I edited the stop motion footage to emphasize the attitude in the painting and to also bring attention to the unique sounds in the music, the artist and the identity of the music label itself," she writes in the project description.

The D&AD New Blood Pencils are for young creatives (from art directors to product designers to digital specialists) and are judged by top creatives around the world. Entrants respond to real briefs from real clients, and the awards are open to students, recent graduates and anyone under the age of 24.