Hallmark ups the style ante
The co debuts a new collection with designer Sarah Richardson, marking the first partnership of its kind for the brand in this country.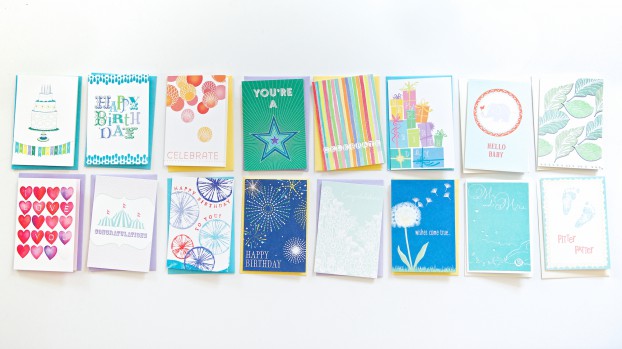 Hallmark Canada is venturing into new, albeit stylish, territory – partnering with designer Sarah Richardson on a new line of products.
The Sarah Richardson Collection hit Hallmark Gold Crown stores last week, and features greeting cards, sheet wrap, gift bags, tissue, boxed notecards, journals and stationery box sets. The pieces will be showcased in an integrated, four-foot-tall, front-of-store display, aimed to make a statement and attract customers when they walk into the store – namely, its target of primarily 25- to 54-year-old women and moms.
The HGTV personality rated highly with women during consumer research, says Dan Bengert, director of advertising and business insight, Hallmark Canada, with comments such as "beautiful," "stylish," "sophisticated," and "delightful" used by consumers to describe what the collection might be like.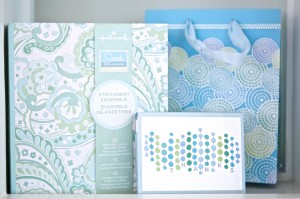 The partnership seemed like a good fit with the brand's aim to encourage consumers to celebrate life and everyday moments with loves ones, and provide innovative products, he says. Moreover, it marries Richardson's design to the tangible nature of greeting cards.
"When you do think about Sarah Richardson and some of the designs and the tactile approach she likes to take to things – that's the real strength of greeting cards," says Bengert, referring to how they are a permanent reminder of an important occasion.
"So I think it is a great tie-in to the category and I also think it's a fabulous way to differentiate Hallmark Card shops form all the other places that you might be able to buy social expression products."
Richardson has been promoting the collection on social media and leveraging her connections, says Bengert, while Hallmark has been tapping into its Facebook fan base of approximately 135,000 followers to raise awareness. The brand has also put a page on its website featuring the products and a video of Richardson discussing the line. Additionally, the collection will be promoted this week in an email to Hallmark's loyalty program members, of which there are approximately 300,000.
While the brand's parent company works with Sarah Jessica Parker and has partnered with Vera Wang in the past, this is Hallmark Canada's first foray into such a relationship.