Behind the making of CSPD's helium-filled annual report
Is there another Black Pencil in Wax's future? Take a peek at this year's follow-up to its multi-award winning design work.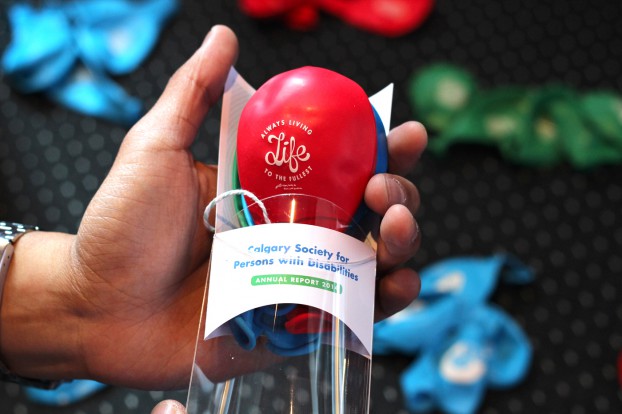 The brief from the Calgary Society for Persons with Disabilities for its annual report was to help fete the non-profit as it celebrated 40 years.
Naturally, you'd expect balloons to be involved. But you might not expect the report itself to be printed on inflatable latex.
Yet that's what Calgary-based agency Wax did for its latest work for the CSPD, a follow-up to last year's Silver Design Lion- and Black D&AD Pencil-winning staple work.
Creative director Trent Burton, art director Brad Connell and designer Jake Lim took strategy through the breathless creative process.
In the beginning: the cover idea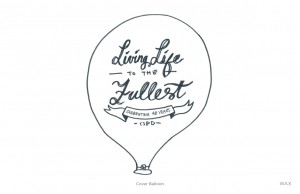 "Someone said balloons seemed like an interesting way to go," recalls Burton. "But we're not in the birthday card business and that seemed a little flat.
"Then we thought, 'What if we actually did the whole thing on balloons?' And that to me was a real idea."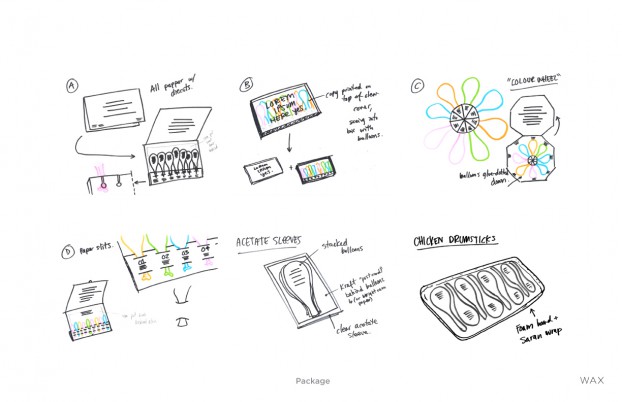 The execution
Having settled on printing the report on balloons, the team started thinking about how many balloons would be needed to share the report, from the president's message to special thanks, and how to package them. Would it be a postcard folded in half? A clear box? A colour wheel? Wrapped in Saran wrap like chicken wings?
They settled on a clear acetate envelope so the balloons could be easily viewed, resting on an insert card with a table of contents printed on it.
"Balloons sounded like a great idea but we didn't want to just create something that was more gimmick than substance," Burton says. "We still wanted this thing to be able to be read, so the postcard insert allowed us to do that."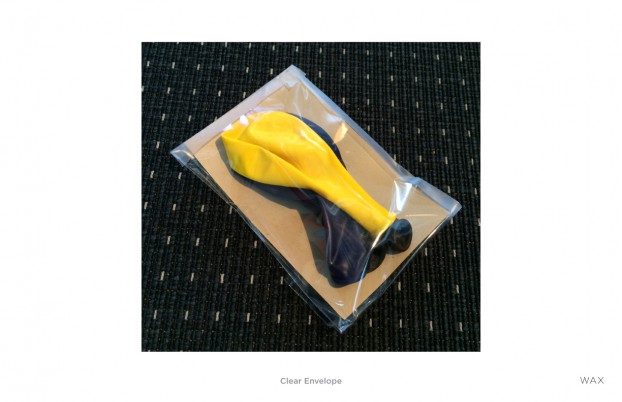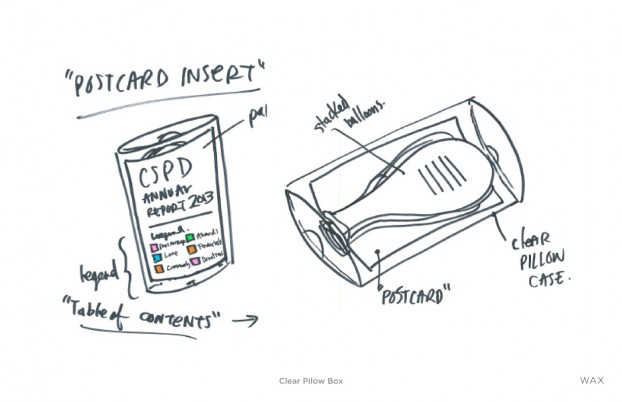 The agency developed the card insert and started working with balloon supplier 4imprint to test how small they could make the font without it losing its legibility when the company printed it by partially inflating the balloon and then sandwiching it between two silkscreens.
Challenge overcome: 4imprint was used to printing balloons with one logo in the middle, so Wax had to go back and forth with them to determine how much text they could fit.  
"No one there actually knew what their limitations were, because no one has challenged them before," says Lim.
"The whole idea of printing balloons is usually 'the bigger the better,' so I guess it was a different ask for them," adds Connell.
The team would eventually be amazed to find that because of the unique style of printing, the text could still be read even at 6 pt.
"We weren't quite sure if it was going to work but we just told each other it was and continued down the process," Burton says.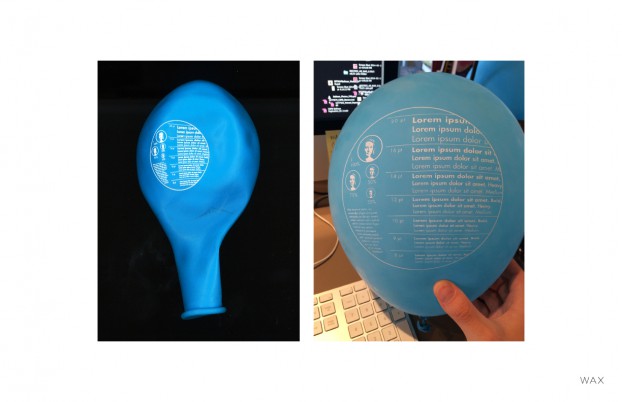 Designing it
In the meantime, Lim got on his computer and started designing the text, blocking in pages and figuring out how many sections would be needed.
Fun fact: Lim and Connell blew up about 50 balloons to try to choose the best colours.
"I got pretty light-headed," Lim says. "The office was just littered with balloons for a couple of weeks."
He adds that co-workers got in on the fun, popping balloons, making "helium voices" and letting air seep out to create a high-pitched whistling sound.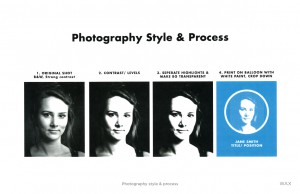 The photos: Photographer Jason Stang took portraits of key staff and award winners highlighted in the report.
In the end
The final result was a pack of nine balloons with text printed on two sides, with the contents card behind it.
"We wanted to keep the [number of] balloons low, just in case somebody did want to blow them up and look at them, they wouldn't be sitting there out of breath for five minutes," Lim says.
The agency printed a total of 500 balloons and distributed them at the CSPD AGM last month. There were also bouquets filled with helium to decorate the AGM and a photo booth was set up, where images for a website were also taken.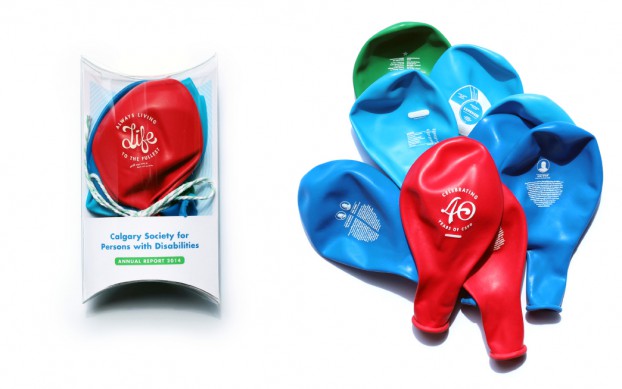 Website ideas:
The team considered building a parallax website, whereby scrolling from top to bottom, the balloons would inflate, or an app, whereby blowing into the phone, the balloon on the screen would inflate.
They settled on a simple site with large photos, sort of like a photographer's portfolio site.
"I wanted something complementary to the original piece rather than something I felt would fight the original piece," Burton says. "It's more about outcome than process to me. I think the outcome is better when it's clear and simple.
"We tried to clearly show the people who benefited from the program."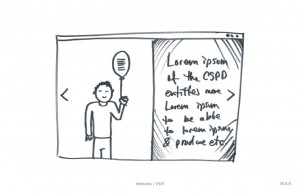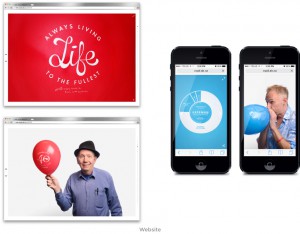 At some point during the process, the agency won a Black Pencil at the D&AD Awards for its work on the previous year's report, though Burton says he doesn't remember that inflating their egos or clouding their judgment.

"When we did find out, we were still in production, and I gave the old 'No pressure here now, boys,'" he laughs.