How to win a Creative Effectiveness Lion
Who'd have thunk: Warc reveals shortlisted campaigns were twice as likely to use OOH and newspapers than all other entries.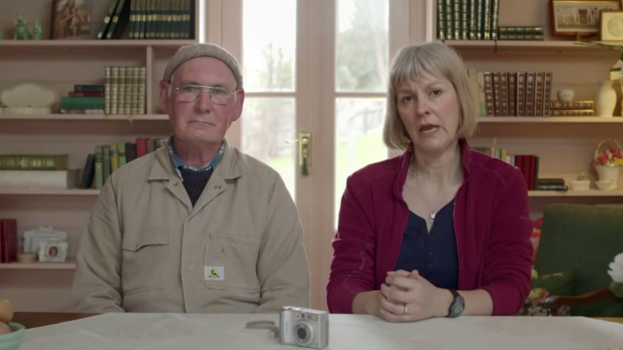 As you finish off your CASSIES entries, here are some lessons from this year's Creative Effectiveness Lions shortlists.
Warc studied all 2014 entries in the category and found that the most successful campaigns focused on creating an emotional engagement with consumers, with a strong storytelling focus at the heart of 50% of shortlisted campaigns versus 28% of all entries. A third of shortlisted entries used humour or emotion in their bids, compared to 15% and 24%, respectively, the study found. All creative winners used some mix of humour, emotion and storytelling. As a result, shortlisted campaigns over-indexed on brand awareness. Overall, 12 entries made the shortlist, from an initial count of 80. In the end, six Lions were handed out.
The Grand Prix campaign came from Australia's regional train operator V/Line, by McCann Melbourne. "Guilt Trip" encouraged parents who live in the country to buy prepaid tickets for their kids who live in the city by sending them guilt-laden messages about coming home to visit. 

The campaign leveraged emotion and humour to drive the creative, Warc found, resulting in $4 million in additional revenue, exceeding the target by 167%.
Generating buzz was the top objective for most case studies with 50% of shortlisted and 56% of all entries naming it a key metric. Increasing sales tied for shortlisted metrics at 50%, while increasingly awareness and building brand equity followed at 42% and 33% respectively.
All shortlisted campaigns used social media in some capacity, the report found, compared to 79% of all entries. Out of home followed with 92% of shortlisted campaigns using the medium (mostly to drive traffic to websites, or to build early awareness for the campaign) compared to just 44% of all entries. Online video came in third with 67% of shortlisted brands using digital video in some capacity, versus 55% for all entries. Interestingly, newspapers were twice as likely to be used by shortlisted campaigns compared to all other entries (58% vs. 29%).
Year over year, earned media across all entries has seen a decline in usage, with only 56% saying they used word-of-mouth marketing, compared to 67% in 2013 and 75% in 2012. Display advertising is down to 39% (compared to 46% in 2013 and 40% in 2012). Newspapers saw a bump to 29% from 15% in 2013.
Only one Canadian campaign - McDonald's and Tribal Worldwide's "Our Food. Your Questions." - made the shortlist, though it didn't win.
Watch the video below of Creative Effectiveness jury members each giving a tip on how to submit a Lion-winning campaign.