Why Canadians don't enjoy shopping for new gadgets
Microsoft's Alyson Gausby on how brands can keep decision-making simple for back-to-school shoppers.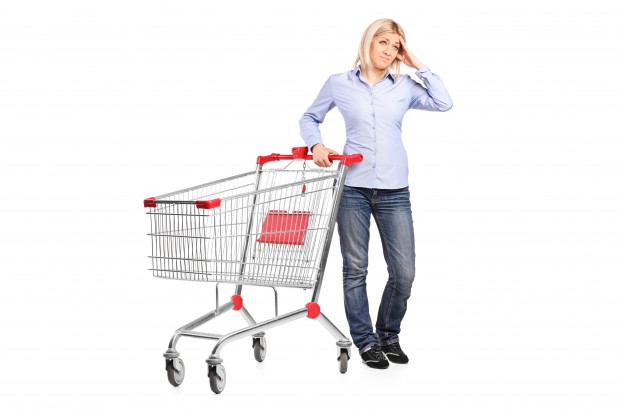 By Alyson Gausby
Whenever August rolls around, I can't help but think of the old Staples commercial that declared "it's the most wonderful time of the year." But while parents may be looking forward to sending their kids back to school, they have to first conquer the back-to-school shopping trip.  Unlike the coloured pens and whiteout that filled shopping carts in my school days, many parents now face the far more daunting task of back-to-school electronics shopping.
Microsoft recently conducted research to better understand how Canadians shop for shiny new toys (like tablets and computers) and found there are a few clear hurdles to overcome. We found that the most pleasant element of the path to purchase is when consumers start to research, and enjoyment actually declines while shopping for and experiencing the products. What's interesting is we don't really see this trend in other shopping scenarios – so what exactly is it that makes shopping for electronics so fraught with confusion, frustration and pressure? And, most importantly, what can we do to help?
As we'd expect, when consumers begin to think about buying a new electronic item they first have to find out what's available. So naturally they're turning to online sources. Let's face it though: most digital research tools are still fairly impersonal and it's easy to feel overwhelmed by complex specs and often contradictory opinions coupled with the staggering choice available.
According to the Harvard Business Review, the single biggest driver of a customer's likelihood to buy and recommend a product was, by far, decision simplicity. Marketers are in a unique position to simplify and streamline the information people need to get things done and make decisions they feel good about.
To help combat inertia, brands can use their websites to curate content that helps guide initial exploration – like "top staff picks" or "what exactly is RAM?"Adding filters and structure choice also allows consumers to dig deeper when and where needed and helps pare down their number of options. After all, what's the point in scrolling through 100 tablets if only 10 of them are actually relevant?
As I mentioned in a previous article, brands ideally want to leverage permissioned data to get to know customers and better curate content based on relevance. Brands can also personalize product suggestions centered on consumer input about their needs and requirements. This doesn't have to be limited to brand sites either – why not use rich media ads to help consumers access these tools when and where they're doing their research? Excitement is highest in these early stages, so it's a great time to engage consumers with enriched experiences to sway them towards a brand before they start getting very analytical.
The stress of the physical shopping environment is another big pain point and, besides price, it's one of the main reasons consumers go online to buy. We see that Canadians want to be able to carry the research they've gathered and continue the fun of exploration in store, so there's an opportunity to more closely tie digital and retail footprints. Sport Chek is a great example of a brand that's blurring the lines between online and offline, leveraging 140 screens mounted throughout its Toronto location and personalizing the shoe-shopping experience through its gait analysis treadmill, which recommends the ideal shoe based on running style analysis.
We also found that many Canadians preview products before buying. So, when push comes to shove, brands need to arm consumers with the tools they need to feel confident about making a decision. Linking consumers to the types of information we know they're looking for (like comparisons, ratings, reviews and expert opinions), both in their initial research and when in store, is a simple but effective tactic.
And the journey is far from over when the purchase is complete. Smart retailers follow up after the purchase has been made to help consumers get the most out of their new toys.  Make sure your first post-purchase message reiterates what a good choice they made. Think about what helpful tips and tricks you can provide to keep the conversation and relationship with your customers going.
It's in our power to help Canadians feel more in control, ironically by giving them less of it. In the end, brands that help consumers make simpler, easier, more confident purchase decisions will enjoy advocacy and loyalty as a result.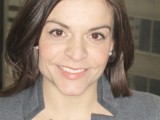 As Microsoft's Canadian insights lead, Alyson Gausby is responsible for translating consumer intelligence into trends research to provide value for the Canadian marketplace.  Advertising.microsoft.ca 

Image via Shutterstock