Aimia gets into predictive analytics
With a minority stake in Fractal Analytics, the loyalty co gets artificial intelligence and crystal ball-like data crunching.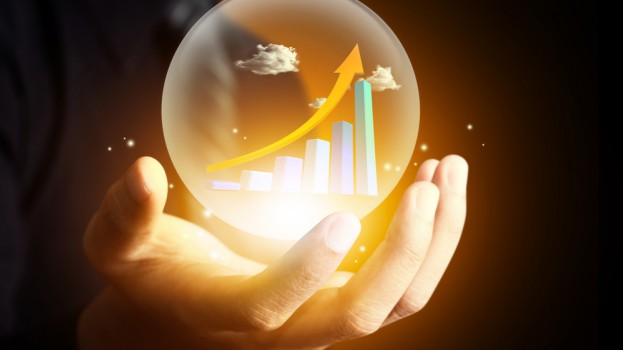 Montreal-based Aimia, the company behind loyalty program Aeroplan, is getting into the predictive analytics game with a minority investment in U.S.-based Fractal Analytics. The commercial agreement is designed to deliver more comprehensive understanding of human behaviour and help clients improve on ROI, according to a release.

The move will embed Fractal's predictive offering, Customer Genomics, into Aimia's portfolio. Customer Genomics provides early indicators of emerging trends, brand perception, competitor analysis based on a proprietary algorithm (that the company says is machine-learning, a.k.a, a program that learns from the data) as well as social media and client-owned data to create customer profiles.

Talk of predictive analytics has been bubbling up for some time now, with brands amassing loads of data, and the promise that it will help determine what customers want without them having to voice their thoughts. Amazon recently made headlines for a recent patent for anticipatory shipping — a system that knows what you want to buy before you do, with the online retailer making preparations to ship a product to the predicted buyer. 

Though this possibility may still be a ways off. Companies like BlabPredicts, a Seattle-based predictive analytics firm that says it can tell clients what conversations will be trending and on what platforms over a period of 72 hours, have been popping up at a rapid pace, relying largely on client-owned data and social media. The Aimia deal opens up new loyalty, purchase-driven information from multiple retail sources, alongside the client-owned information.

Beyond using predictive analytics to help companies better target consumers (in the way that Amazon or Netflix recommend products a consumer might want based on viewing habits), Mitch Joel, president of Twist Image, points to better product delivery and more social brands as an extension of what's possible with predictive tech. "I think tech should be better," he says. "So [if] I'm flying home and my connecting flight gets cancelled, the tech should and could exist that not only notifies me, but books another flight right away. Instead of me going to social media and complaining, it's a pre-emptive strike."

With files from Jennifer Horn.

Image courtesy of Shutterstock.