Rock on, Best Buy
For those folks looking to graduate from air guitar to the real deal, the retailer's got you covered, targeting dabblers and hobbyists in its latest musical push.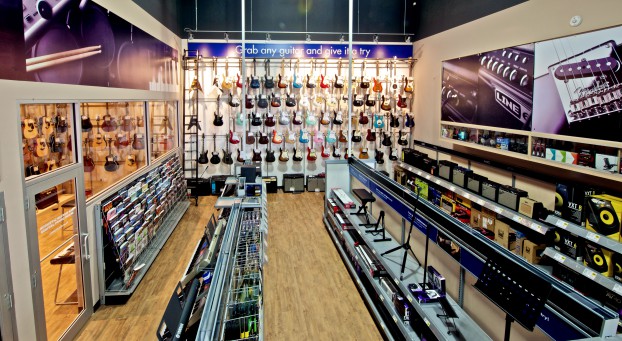 It's not every budding musician who gets the chance to rock out with a rock band.
But Best Buy's recent campaign to raise awareness around its musical instruments offering had one boy practising with British Columbia band Theory of a Deadman's drummer Joe Dandeneau.
Owen Warburton takes drum lessons at the retailer's Barrie, Ont. location, one of six of its Canadian stores offering musical instrument shops with lessons within a store.
With Best Buy looking for ways to accentuate its customer service experience by "surprising and delighting" customers, it leveraged its partnership with Gibson guitars to bring the band to the store and offer Warburton a memorable lesson, says Mat Povse, VP merchandising at Best Buy. The brand, working with Georgia Street Media in Vancouver, filmed a video of the experience that now lives on YouTube.
Not everyone gets to have lessons with a band, but the musical lessons and instrument offering is hitting the right notes with hobbyist musicians, says Povse.
"We wanted to make musical instruments accessible to everyone," Povse says. "If you are a serious musician, you may feel comfortable going to a musical instruments retailer but if you are new and want to play for fun or as a hobbyist, it can be intimidating.
"[Hobbyists] are the customers that we want to make musical instruments accessible to," he adds. "We don't see that being offered in the market right now."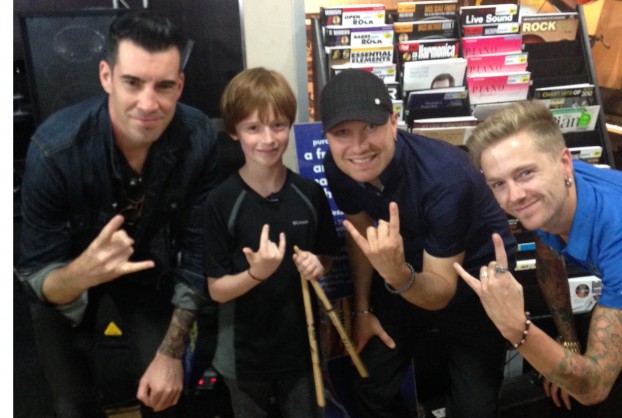 Launched in 2009, the instrument offering has been growing since. The brand is opening more musical instrument sections and expects to have them in all its stores by November. It is also  stocking it with a selection of brass instruments ahead of the key holiday shopping period. It currently has 1,200 SKUs – including guitars, keyboards, drum sets, amps and microphones – available for purchase online and in stores, and the brand is expecting to be at 2,000 by the holidays, Povse says. Meanwhile, 40 to 50 students are enrolled for lessons on average in each store.

The musical offering is being promoted via its flyer, website and social media. Last spring it offered a free guitar clinic at a Vancouver location. The video of the surprise with Warburton is the first done by that department, but Povse says, "you bring a kid like Owen who is obviously passionate about kicking the crap out of a set of drums, and you bring in his favourite band to teach him how to do it, it's a winner."

Featured image: Best Buy's musical instrument department.

Second image: (From left) Tyler Connolly, lead singer, Theory of a Deadman; Owen Warburton; Joe Dandeneau, drummer, Theory of a Deadman; Matt Dunn, music supervisor, Best Buy, Barrie.