Future-transforming ideas: smart shopping carts and vaults
Next up in our innovative ideas series: simplified grocery runs and banking's future.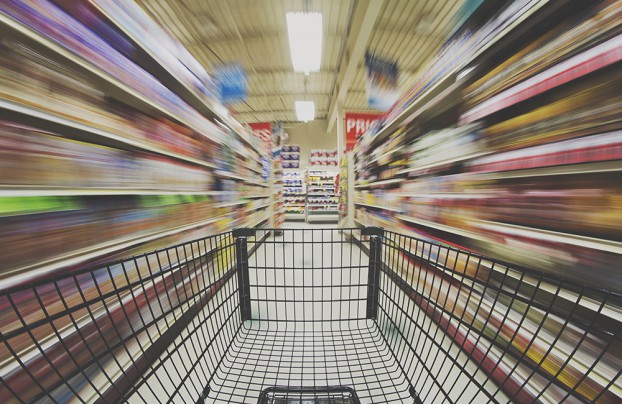 Part of this story appears in the September 2014 issue of strategy.
With tech advancing at light speed, the limits in product innovation are being pushed faster than you can say 3D-printed food. And with new tech comes new opportunities, so we asked some creative minds (from inside and outside the industry) to come up with an idea for a new product or service a Canadian brand could produce. For inspiration, they were directed to the Cannes Lions and San Francisco-based AKQA's Future Lions global student creative competition, which challenges entrants to create an idea that connects an audience "to a product or service from a global brand, in a way that wasn't possible five years ago."
From a closet that handles all your laundry needs to a virtual zoo, check back each day to see what our contributors came back with. Who knows, perhaps these brands will take note and develop these ideas into products. It could happen sooner than you think.
A shopping cart that will check you out
By Tim McLaughlin
Grocery shopping is a chore on everyone's list, and it's one of the few shopping experiences that hasn't drastically changed over the last 80 years. Since the introduction of the earliest supermarkets in the 1930s, people have grabbed a cart and wandered the aisles selecting their food. But recent advancements in omni-channel retailing have opened the door to a world of new possibilities.
I would love to see a brand like Loblaws integrate an extension of its PC Plus program through new technology into the in-store shopping experience. By introducing smart shopping carts, each shopper would have a connected tablet where they could access their unique profile. A shopper would be able to build their grocery list throughout the week on the PC Plus mobile app and when they arrive at Loblaws they would log into the smart cart and their list would automatically be loaded onto the tablet.
In addition, since the user profile would have a record of purchasing history, the app would be able to send customers reminders of staple products that need to be replenished, or send instant offers on preferred products as shoppers pass them in the store. The tablets would feature sponsored content from various suppliers promoting their foods and special promotions, and would also allow a customer to search for recipes and nutritional information.
Long-term I could see every item in the store having a unique RFID tag, which would enable a cart to direct a consumer to the exact location of an item. The smart cart would also use the RFID tags to know which products have been placed inside it, so your checkout could happen directly through the cart. This would eliminate the need to wait in line for a cashier to scan the items. The smart cart would act as an automated checkout, charging the purchase directly to a pre-loaded credit card stored on the customer's profile.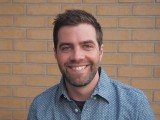 Tim McLaughlin is brand manager at Steam Whistle Brewing
Vaults with smarts 
By Heist Data + Design
Today's young adults carry their bank around in their pockets, popping the app open when it's time to move money, check their balance or deposit a cheque. But when it comes to getting advice from a trusted advisor who understands their financial goals, they don't know where to turn.
Banks are no longer counted on as catalysts to financial well-being. For today's 20-somethings, they're purely transactional facilitators. Storage facilities. Big dumb vaults.
To provide value to their younger customers, banks need to compliment transactional, task-oriented digital tools, with contextual, goal-oriented support services – the type of personalization currently reserved for customers who still make a habit of visiting their local branch.The banking apps of tomorrow will be powered by empathy as much as algorithms.
They'll help people set and meet personalized financial goals, building confidence and loyalty along the way. They'll respond to transactional data like a financial expert would, helping people evaluate everything from impulse purchases to paychecks within the real-time context of their goals.
We recognize this is no small task. But as we've seen in telecommunications, failing to react quickly enough to new customer needs leaves entire industries vulnerable to the disruptive unbundling of their business by less entrenched upstarts.
Look south of the border and you'll find companies like Simple.com (recently acquired by BBVA) or Corefx.com doing just that. The opportunities to use customer intelligence to recommend the right lending, investment or insurance product, in the right context, and from a position of trust, will make it worth the effort as today's 20-somethings become tomorrow's entrepreneurs, homeowners, parents and retirees.
Like generations before them, people will once again get the contextual support they need from their bank to create achievable, financial plans that will help them reach their life's goals, all from a bank they keep in their pocket.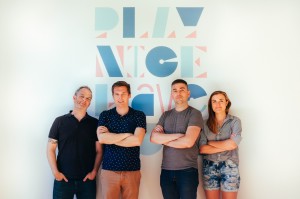 Heist Data + Design team (from left) Scott MacGregor, partner and design director, Griffin Thomson, research and strategy lead, Russell Goodman, designer, Hilary Hayes, designer
Catch up on previous innovative ideas here.
Feature image: Caden Crawford