MasterCard adds new loyalty tech to arsenal
Bye bye Costanza wallet. MasterCard and One Inc. are working to put all your rewards cards in one place.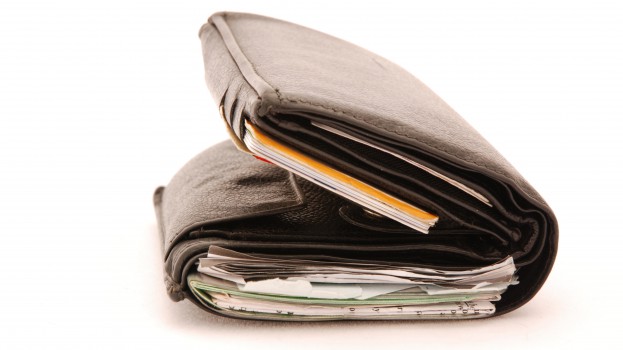 Loyalty programs have become a source of frustration in recent years both for consumers flustered by their assortment of cards or apps and for retailers who are not seeing the full return on their program's investment.

Now, Toronto tech co One Inc. has developed a solution to the problem, introducing a cloud-based platform called Universal Recognition that can link all of a user's loyalty programs, meaning it could be possible for consumers to earn all their rewards by swiping just one card or using one app.

MasterCard has ensured that, at least on the credit card front, it will be that one card or in Canada, having signed an exclusive deal with One to introduce the tech to its cards.

The partnership was just struck last month and MasterCard does not expect to launch the platform until 2015 as the companies are working on building out the back end technology while One takes the lead on signing on partners, which One CEO Jeff Moscoe says includes major retailers and telecom cos, though he can't name any as yet.

But MasterCard Canada's Wendy Braithwaite, SVP business/market development, believes the deal will help earn it the first position in people's wallets.

"If your BMO [MasterCard] card was second in wallet but now you know it is tied to all your loyalty programs, it instantly moves it up to be top of wallet," she says.

Moscoe says that the One technology can be incorporated into existing MasterCards, making for an easy switch.

Braithwaite acknowledges that there may be some concerns from merchants about losing brand recognition, but she thinks that the incentive for more people to enroll and use loyalty programs will outweigh any worries.

"One of the key challenges that merchants have around loyalty is first getting people to enroll in the program but then also getting them to use it," she says. "Their loyalty programs aren't necessarily giving them the ROI they could have if they could really get folks to enroll and use them.

"We think absolutely there will be some concern about losing brand recognition but we think that's offset by the tremendous opportunity to have a more robust, much richer and more utilized loyalty program."

While the deal with MasterCard precludes One working with other credit card company's, its technology isn't limited to cards, Moscoe says. It can work across platforms and tech, including RFID, NFC, e-wallets and even thumbprint tech and can be incorporated into any merchant's branding, he says, adding that he expects to announce more partnerships in the next few weeks.

Image via Shutterstock.