Tim Hortons and Burger King complete whopper of a deal
The burger chain acquired the iconic Canadian restaurant to form the world's third-largest QSR company.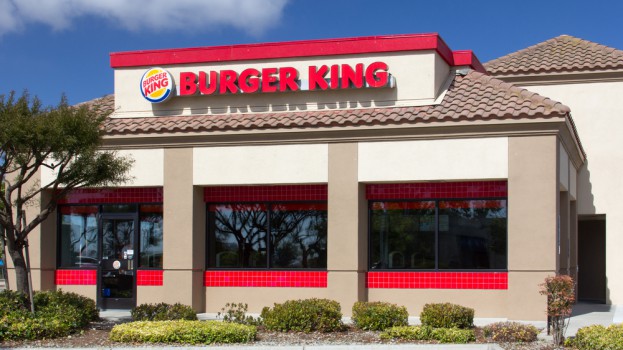 Oakville, ON.-based Tim Hortons and Miami-based Burger King announced this morning they are teaming up to form the world's third-largest QSR company.
The iconic Canadian coffee chain and the burger company said in a statement they will continue to operate as independent brands but say they will benefit from global scale and reach, as well as the sharing of best practices through common ownership. The global company will base its operations in Canada, the largest market of the combined company.
The new company will have approximately $23 billion in system sales and more than 18,000 restaurants in 100 countries. Burger King is acquiring Tim Hortons for a reported price tag of about $11 billion and says it has obtained commitments for $12.5 billion of financing to fund the cash portion of the transaction.
Global investment firm 3G Capital, owner of Burger King, will own approximately 51% of the new company.
Terms of the transaction were unanimously approved by the board of directors of both companies.
"We are very proud of the great history of our organization and the progress we have achieved in creating value and delivering the ultimate experience for our guests," said Marc Caira, president and CEO of Tim Hortons. "As an independent brand within the new company, this transaction will enable us to move more quickly and efficiently to bring Tim Hortons' iconic Canadian brand to a new global customer base.
"At the same time, our customers, employees, franchisees and fellow Canadians can all rest assured that Tim Hortons will still be Tim Hortons following this transaction,  including our core values, employee and franchisee relationships, community support and fresh coffee."
The global company vowed the deal will not affect Tim Hortons' business model. Oakville, Ont. will remain the global home of Tim Hortons while Burger King maintains its global home offices in Miami. Tim Hortons will continue to manage its own operations and maintain its community initiatives such as Tim Horton Children's Foundation.
Further, the company says it will "rely heavily" on the Tim Hortons talent pool to staff the new organization, with the global company's management and shared services operations containing a "meaningful" number of Canada-based executives.
The new deal comes at a time when Tim Hortons has publicly struggled with its U.S. expansion plans, shuttering some underperforming locations and attempting to roll out a brand that resonates with Americans. Same-store sales have slowed over the past few years, and a 2009 partnership with Cold Stone Creamery (rolling out 100 branded locations of ice cream parlours within Tim Hortons across Canada) flopped, falling victim to Canada's long cold winters.
This is not the first time Tim Hortons – an iconic Canadian brand – has had foreign owners. In 1995, Wendy's purchased the brand, rolling it out across the country in co-branded locations. The expanded footprint helped it go from 1,000 locations in 1995 to 2,000 in 2000. By the time the pair split, in 2006, Tim Hortons had more than 3,000 locations across Canada and the U.S. The massive footprint has been credited for the coffee chain's big branding success and has been steadily fuelling the company's financial growth. There is no official word yet on whether a Burger King deal could result in a similar arrangement, potentially giving the coffee company access to the burger chain's 14,000 locations globally.
Sid Lee is creative AOR for Burger King in Canada, while JWT is AOR for Tim Hortons.
Tim Hortons has been active as it celebrates 50 years since its launch, most recently introducing a dark roast coffee.
Burger King image via Ken Wolter / Shutterstock.com
With files from Megan Haynes