Campbell Canada names new president
Nearly a month after Philip Donne's departure, the company has hired former SC Johnson general manager Ana Dominguez to take over the reins.
For nearly 25 days, Campbell's Etobicoke office was without a president.
It's 12-year leader, Philip Donne, left the team at the end of July to pursue personal interests, and early this week, a new head arrived to take over the reigns.
Ana Dominguez is now the new president of the company's Canadian operations. She'll be leading its extensive  portfolio of brands including Campbell's, V8, Goldfish and Pepperidge Farms.
"We're excited to have Ana join Campbell Canada," said Mark Alexander, president of Campbell North America in a statement. "She brings over 20 years experience in the fast moving consumer goods sector, both in Canada and internationally, to the role."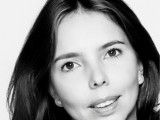 Born and raised in Colombia, Dominguez spent the past three years at SC Johnson Canada as its general manager. And before that, she was country manager for the same company, however handling the Puerto Rico and Caribbean business.

She also spent close to three years as a marketing manager for SC Johnson in Brazil. Altogether, she spent 17 years at the household cleaning company, starting out as brand manager for Insect and Floor Care in her home country in 1997.

"Dominguez has a strong track record of delivering growth and will continue to work to build our position as an industry leader by strengthening our core and expanding into new growth areas," said Alexander. "I would also like to recognize Phil Donne for his leadership of the Campbell business for the past years and wish him well in the next phase of his career."