Brands take to the skies
It's a bird! It's a plane! Why no, it's a drone! Coming soon to brands near you.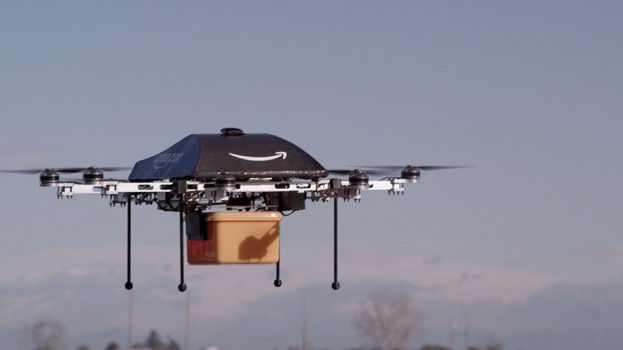 This story is part of our Next Big Things series that appears in the September 2014 issue of strategy.
It's not a plane you see in the sky, nor is it a bird or a man in a cape. Rather, it's a flying, buzzing drone that's poised to transform not one, but several industries. It's difficult to imagine this, considering carbon fibre drones are being reported to get in the way of flight paths and recently crashed into a film set in Vancouver, as well as the iconic Space Needle in Seattle.
But although they're causing a commotion among air traffic controllers, the inexpensive unmanned aerial vehicles are also creating new opportunities for businesses and brands.
Real estate agents are using drones to capture footage of houses in the hopes of prompting buyer bites, police are sending them up into the skies to investigate accident scenes, farmers are using them for scouting crops and game developers are mapping 3D models of physical landscapes. But what are the applications for a brand's marcom, and will drones have real business implications?
Amazon is busy prepping for aerial delivery of goods, and though Twist Image president Mitch Joel says this could very well happen, with FedEx carefully studying the area as well, he believes it won't come to fruition as soon as the e-commerce company claims (Amazon expects to be transporting goods by Prime Air drones in 2015, if the U.S.'s Federal Aviation Administration permits). "People don't realize that we're talking about mapping territory, which we haven't done yet. There are massive technological hurdles," says Joel, who last year wrote an article on "The booming business of drones" for the Harvard Business Review, and adds that it's more realistic for retailers to use the tech today for 3D modelling and scouting for placement of stores.
Proximity Canada president Tyler Turnbull says the most practical use for brands is through content marketing, using Red Bull as an example of how a brand can use drones to capture footage of events for online and social media videos.
"For brands right now, they can do a lot of work around music festivals, fashion and exclusive experiences – it's a way to show and digitize an event and can provide another perspective," he says. Earlier this year, for example, we saw clothing brand Fendi use drones to capture its garments walking down the runway, and then live-stream the footage to its website.