Molson's altered concerts
To create an exclusive experience and better connect with music lovers, the brand is hosting concerts across the country in secret locations.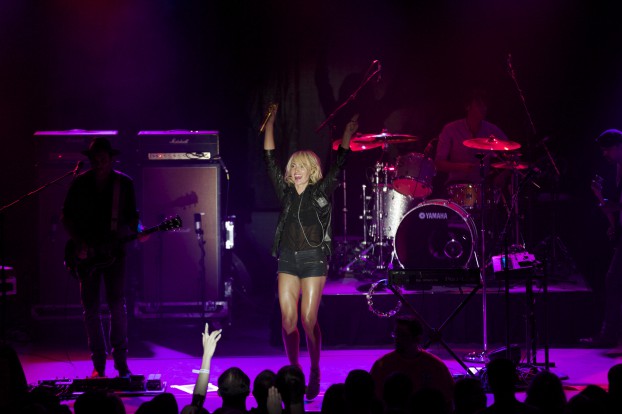 Molson is trying to extend summer with a new concert series. But don't expect to see these shows at Molson-named amphitheatres.
The beer brand is kicking off its new shows in unexpected places, and instead of buying tickets, the only way to get past the velvet rope will be if you win your spot.
Altered States quietly kicked off in Calgary at the Victoria Pavilion, the agricultural centre on the Stampede Grounds. Rather than finding the tunes of cows and horses, concert-goers were treated to the sounds of Metric and Mac DeMarco. The next two shows will launch sometime in September in Toronto and Montreal. The Toronto show will be at a "landmark and electro-funk" location, while in Montreal, the show will hit at an old shipyard.
The new series, created in partnership with Vice Media, MEC and Rethink, is designed to target music lovers of legal drinking age up to 24, says Sadie McCann, assistant marketing managing, Molson Canadian. And though the brand has typically sponsored music-related concerts and shows, this is the first time it has hosted its own series, she says. "Holding our own concert gives us a chance to have something ownable that we can make unbelievable," she says.
It is really trying to connect with consumers on a passion point, gain some share of voice in the music space and get consumers closer to the brand, she says.
With the mild summer, she adds that hosting the series into September seemed like a great opportunity to extend the patio season.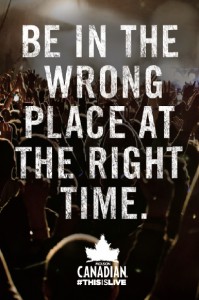 The content will also be captured and displayed on Vice's music site Noisey, as well as Molson's owned digital channels.

Because it's a win-only concert, McCann says the brand is also helping to create a more exclusive experience for fans. She wouldn't share any more details on the locations of the next two venues because the locations are meant to be surprises for the winners, and something only they will get to know.

To promote the opportunity to win, the brand is taking to transit shelter ads, as well as on digital channels, including banner ads and social support, with the message of "Be in the wrong place at the right time."