Agencies in a TIFF: matching lonely film hearts
This new site by Pound & Grain is like Tinder for movie fans.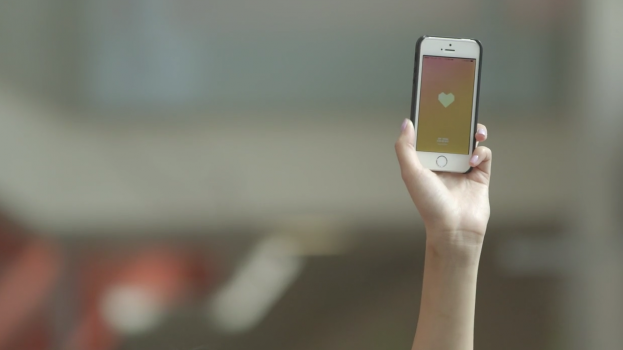 It's Toronto International Film Festival time, and the city is already in a flutter. Brands are active in their sponsorship pursuits, film stars are streaming in and out of theatres and consumers are lining the streets for a chance to see a flick or spot a celeb. But how are agencies getting into the spotlight? Check out our new series looking at how creative shops are taking a starring role in this year's film fest. 
The team over at Vancouver-based Pound & Grain love film so much, they decided to rent a house in Toronto during the Toronto International Film Festival. And while they're here, they're promoting the new app they built for film festivals, hoping to help lonely filmgoers make some connections.
The insight behind Film Hearts was simple, says Sandy Fleischer, managing partner, Pound & Grain. "TIFF alone has 200 movies during the festival," he says. "The diversity is great, but it can also be overwhelming. [And it] often means that people who don't have a friend with the same film passion end up going to it by themselves. And that really detracts from the experience – who is there to discuss the jokes or betrayal or twists at the end of the film?"
So the team decided it was an area where they could provide some utility.
It's quite simple: folks are invited to head online to Filmhearts.ca (preferably on mobile) and create a user profile, looking at general tastes and interests. Then, they can select the movies they want to see during TIFF, and the mobile site pairs them with similar folks also looking for a cinema buddy. The application helps the pair arrange a time to meet, giving people a symbol on the phone to help find your film partner.
The app was not created for a specific client, Fleischer says, but rather as a creative outlet for the agency. That being said, he see lots of opportunity to expand the site, tapping into one of the many other film festivals around the world. He also says there is potential use for clients, though at this time he says there's nothing in the works. Though not specifically created to drum up new business, he does add that this is a great way to raise the agency's profile.
To promote the new site, the team has taken to the streets, literally, with a guerrilla campaign, as well as through social and blogger outreach, he says. The wild postings encourage people to find their (insert famous movie character), such as Sandy or Danny (Grease) or Bill or Ted (Bill & Ted's Excellent Adventure). 
Got some TIFF goings-on of your own? Send us a line at mhaynes@brunico.com.