Passing of the torch at Environics
Digital agency exec Paul Lockhard will join as president, while founder Bruce MacLellan becomes CEO and chairman.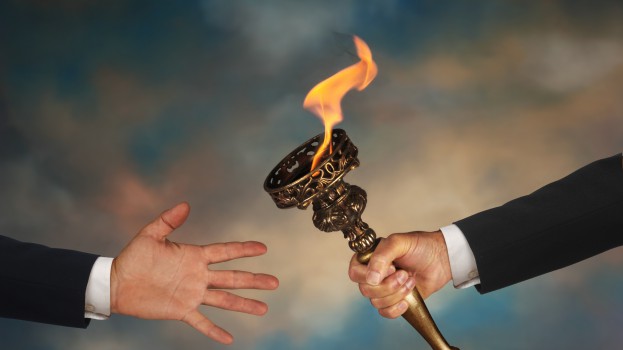 There will be a new president at Environics Communications as of Oct. 6. With the PR agency's founder Bruce MacLellan ready to take a step back from day-to-day operations, the shop has hired digital and social marketing specialist Paul Lockhard to lead it into the future.

Lockhard is joining from digital marketing agency EQ Works, where he was VP and GM for the past two years. His experience also includes working client-side, as CRM marketing lead at Labatt Breweries of Canada between 2002 and 2005.

MacLellan says he started the search for his replacement at the start of this year. He thought now was the right time to make a change "from a position of strength" to ensure his company has the leadership in place to be able to "skate toward where the puck is going to be."

"I've basically decided to split the job in two here," MacLellan says. "As president, he's got a big job in the day-to-day and managing the bottom line of the business and all of the HR and operating issues.

"I hope to continue to work on identifying strategic opportunities for expansion, for adding other complementary businesses to our mix, for talent identification and development and also for counselling clients in special situations where senior counsel is needed."

MacLellan says his agency is on track for record revenue in 2014. The shop is moving increasingly into creative and digital spaces, having hired in 2013 creative director Stephen Creet, a former CD and CCO at agencies including BBDO Toronto, Cossette Toronto and Y&R San Francisco. Also this year, the shop launched a stand-alone digital shop, Agnostic, which further cements its credibility in the digital space, MacLellan says.

Environics, with key clients including Netflix, Coca-Cola, Home Depot and Pfizer, is expanding its earned, owned and paid model, MacLellan says, which is why it was preferable to look outside the company for a president to "bring the outside perspective and additional skills."

"I was also aware of how fast the marketing world is changing and how every agency is in a race to find what the new model of an agency will be," he says.

Image via Shutterstock.