Got what it takes to be a Mexican chef?
Old El Paso gets consumers cooking - literally - to help them overcome the fear that they can't recreate a meal themselves.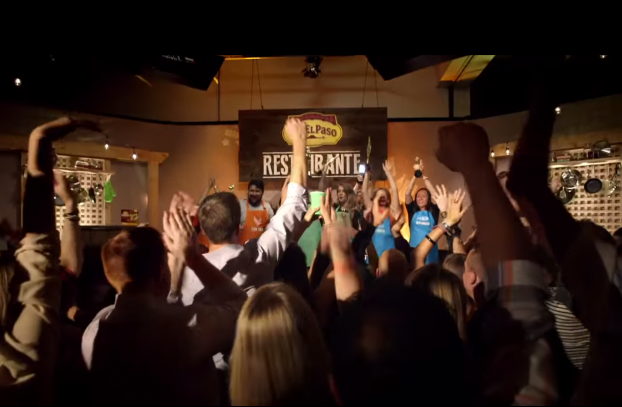 General Mills brand Old El Paso has kicked off a campaign for the release of its premium Restaurante line by inspiring people to become a Mexican chef at home.

Launched earlier this week, the campaign, with creative by Cossette, supports the release of its Baja Fish, Steak Carne Asada and Chicken Tinga products, which tap into the popularity of modern restaurant-style Mexican food, but offers a more simple preparation.

The brand's heavy users said making modern and authentic Mexican cuisine was difficult at home and wanted an easier way, says Lori Hillier, marketing director of meals and baking, General Mills.

Moreover, about two years ago it picked up on the growth of Mexican restaurants in Toronto. Research suggested Mexican restaurants had the highest conversion rate, that is, consumers who eat ethnic food at a restaurant who later want to recreate it in their own kitchens.

"What that was telling us is that consumers were experiencing this modern restaurant-style Mexican, they wanted to make it at home, but there really was no easy or accessible way to do that, and that's where we came in," she says.

The Noche Restaurante launch event in Toronto was developed for consumers to not only sample the new to product, but learn how simple it is to prepare the recipes, with attendees brought up on stage at random to cook for the crowd. Research indicated consumers were motivated when shown the concept, but expressed concern at being able to recreate it themselves.

"We wanted them to be inspired by the vibrant world of Mexican food, but we very clearly wanted to show consumers that they could make this at home," she says.

The event was trending on Twitter in Toronto, and participants were encouraged to use the hashtag #mexicanchef. Noche Restaurante garnered four hours of footage used to create four TV spots and digital assets for social media and Tumblr. Campaign elements also include online pre-roll, video on the brand's YouTube and Tumblr channels, a PR tour with party planner Mindy Weiss, as well as recipe and tip videos developed with The Hot Plate. The launch model – shooting a live event and using the footage for its mass creative – is a first for the brand and General Mills.

The campaign also features in-store sampling, where brand ambassadors aim to capture the spirit of the TV spots. Packaging for the product features the story behind the product's development, where the brand's chef travelled to a cooking school in Mexico to develop authentic recipes.

The brand is hoping to make waves with the foodie crowd, with its main target being adventurous eaters, particularly those who watch the Food Network and enjoy ground-beef tacos, but want a new option, says Hillier. And while the brand still aims to address families, the opportunity lies in entering new households, with people who have tried Mexican at a restaurant, but not Old El Paso.

The brand worked with Cossette on creative, Hunter Straker for packaging, Mosaic for event and in-store experiential, Zenith Optimedia on media, The Hot Plate on the how-to videos and Citizen Relations for PR.