Canadians feel let down by rewards programs
More than half of Canadians have felt frustrated with the point redemption process and 49% were unhappy with perk options.
New research finds a group of Canadian consumers are dissatisfied with the reward options being offered.
The results in a joint report by loyalty research provider Colloquy and live-event ticket provider for loyalty reward, travel and hotel operators FanXchange found 49% of English-speaking Canadian loyalty-program members surveyed are unhappy with reward options on offer, while 55% say they have experienced frustration during the reward redemption process.
The companies conducted online surveys in June of 1,005 English-speaking Canadians for the report, Live It Up – Using Experiential Rewards to Re-Ignite Member Engagement.
The report also found that 97% of respondents said the type of reward offered is an at least somewhat important consideration when deciding to join a loyalty program or remain engaged with a brand. The research also found that once enrolled, 53% of Canadian respondents purchase more frequently because of rewards or customer-loyalty program membership.
Other frustrations with loyalty programs listed by respondents included not having enough points to redeem (46%), expired points (38%) and the reward item not being available (38%).
The results were consistent with a survey of 1,003 respondents in the U.S., where 54% say they are dissatisfied with loyalty programs.
Perhaps not surprisingly, given FanXchange's involvement, the survey said offering experiential rewards is a way for brands to make loyalty programs stand out. It noted that Canadian consumers rate live event tickets, including concerts, sports events or theatre, as more appealing than airline tickets, with 53% favouring events compared to 47% who prefer tickets. The report also suggested experiential is a good way to get in with the youth crowd and referenced a 2013 report by JWT Intelligence which found 72% of millennials would rather spend their money on experiences than products.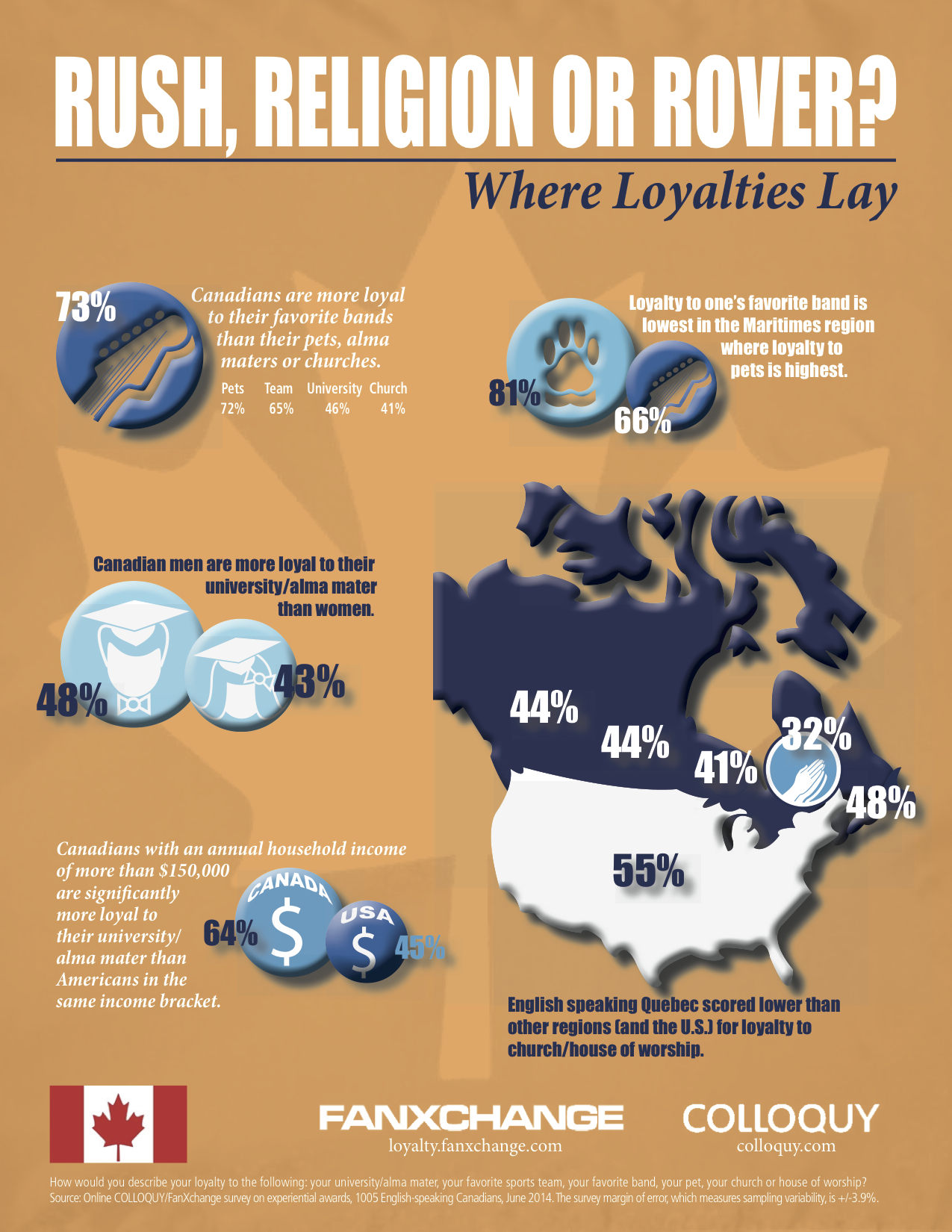 The survey margin of error, which measures sampling variability, is +/-3.9%.

Image via Shutterstock.