Sid Lee's changing of the guard
Two new ECDs mark the agency's shift from growing to grown.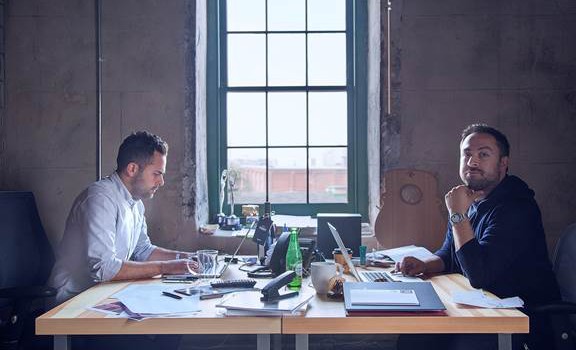 "In our industry, there's a constant need for reinvention," says Vito Piazza, president and founding partner of Sid Lee Toronto. That includes his agency.

The Toronto office has recently promoted two creative directors to the ECD level, taking over from Dave Roberts, who heads back to his native Montreal to work on an inter-office opportunity at the shop, says Piazza. Tom Koukodimos and Jeffrey Da Silva shift into the roles following their creative successes, he says, including work on the Raptors ("We the North") and TFC ("It's a bloody big deal"), both of which received accolades.

Philippe Meunier, chief creative and founder, says Roberts will lead the groups growing interactive business, which will increasingly become a bigger part of the agency's mix. Though interactive marketing makes up roughly 50% of the shop's workload, he says it's becoming more prevalent across all its business units, from creative to architecture.

The promotions mark the next chapter at the Toronto agency, Piazza says. Launched in 2010, the first four years were focused on growing and staffing up, making sure they had a critical mass. Now, he says they've got enough bodies to handle all the work, and focus was placed on making sure they had the necessary senior staff members to help clients with whatever their needs. Joseph Barbieri, managing director, content and media partnerships, was the first person to join the expanded management team in January, tasked with helming the content division. The hire was quickly followed by the promotion of Dustin Rideout to the role of VP, strategy, tasked with helping to create stronger ties between strategic planning and creative at the shop. Matt Di Paola was next on the list, coming in as the newly-minted managing director, digital innovation. Now, the five new agency execs join Piazza and account services director Eve Rémillard-Larose to lead the agency.

The need to beef up its exec team didn't stem from a single client, he says. The agency will continue to ramp up its efforts in digital and content, he adds, saying these are hot topics of conversation among CMOs and marketers.

The news comes on the heels of the agency's Calgary expansion, allowing the brand to open up shop near some of its key clients, namely Sport Chek and Mark's.

For the role of the ECDs, Piazza says it made sense to promote internally, rather than hunt externally, because of the difficulty of filling such a senior position. What's more, Roberts' decision to head back to Montreal fit in nicely with the agency's desire to move the pair upwards.