Rethinking the car
Take inspiration from this new city-friendly, miniaturized three-wheeler.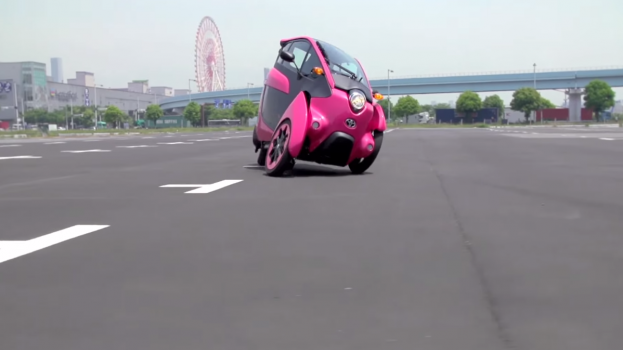 You've probably noticed your city streets are getting denser, your commute longer and temper shorter. Toyota's electric i-Road vehicle, with its slim size, reverse-tricycle design and articulated wheels for turning corners, makes it a little easier to maneuver through packed streets. The automaker has also produced an intelligent transport system called Ha:mo, which is linked to the vehicle and provides the fastest way to get from point A to B using a combination of the three-wheelers (there's a less-cool four-wheeled version as well) and public transport. Imagine being able to step off the train and hop behind the wheel of one of these fully charged wheelies and drop it off at a charging station at your final destination.

Previously trialled in Japan, the service will start operating in Grenoble, France next month. Could it work here? We don't envision people cruising down Toronto's King Street using one of these on a Friday night, but Car2Go, Bike Share and Autoshare have already familiarized Canadians with their car and bike-sharing programs. With the added benefit of it being electric (and therefore more environmentally-friendly) as well as having a smart travel system behind it, we can imagine folks falling (or at least leaning) for it.

These packages join the likes of speakers, newspapers, and printers getting a facelift. Got something you're reinventing? Feel like reinventing something yourself? Check out Dom Trudeau's three easy steps for lessons how. Got something you're already trying to reinvent? Send us a line.

From Stimulant.