The media omnivore
In a world where multi-tasking is the new reality, Microsoft's Alyson Gausby looks at how brands can tap whatever device people are on.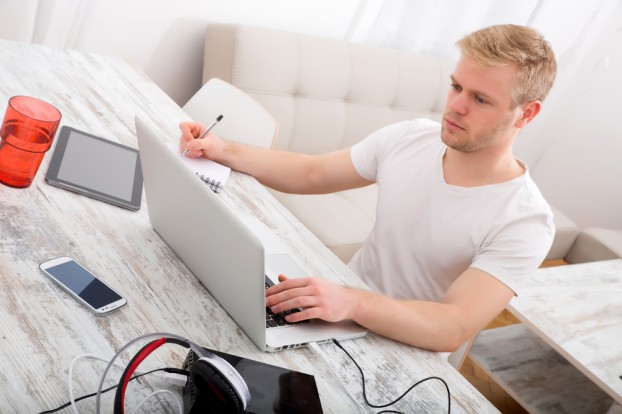 By Alyson Gausby
Canadians are media omnivores. We're always "on" and hungry for new and instantaneous content.
Last weekend I was at a friend's cottage without (gasp!) signal or Wi-Fi. While I'm typically fine being off the grid when travelling, it's a different story when the disconnection is unexpected.  Like many Canadians, I've become reliant on my mobile devices for so many things, like staying connected, killing time or proving I'm right, so reaching for a screen is just second nature. To quote Joni Mitchell (or Janet Jackson, depending on which decade you were born), "You don't know what you've got, till it's gone."
According to ComScore Media Metrics, Canadians are the number two consumers of internet time in the world, on par with the U.S., behind only the U.K. Microsoft's Digital Trends research shows that only a fifth of Canadians claim they like to be connected all of the time. At the same time, according to research from Ipsos, more than half say they rarely or never actually unplug from technology.
With time and place no longer dictating what consumers can/want/need to do, the amount of time they spend with their mobile devices continues to grow exponentially. And, the shift away from manufactured primetime spots and static ad placements means they're able to digest their own flow of content across time, activities and screens.
To add another layer of complexity, we know consumers aren't using their screens in isolation either – they're combining and separating them throughout the day. And this trend will only continue – Cisco's Visual Networking Index shows the number of networked devices we own is set to double over the next few years.
As I wrote in a previous posts, consumers want a break from their digital clutter but can't afford to be offline. As a result, we're now starting to expect more from brands – 41% of online Canadians already expect brands to know the right moment to talk to them.
Being where consumers spend their time is vital for brands to stay relevant, effective and competitive. Now more than ever, our time is precious and our attention is divided, so it's a tall order to be able to reach your customers at the right time and place within such a complex ecosystem.
Over the years, Microsoft has conducted a number of studies investigating the distinct relationships Canadians have with each of their screens, as well as how and why they multi-screen. Our latest research, which we'll be launching with GroupM next month, shows how this continues to evolve over time, alongside the adoption of new technologies and devices, like digital assistants and connected TVs.
Having a consistent presence across screens to be there whenever and wherever consumers want to engage continues to be the biggest opportunity for brands. It's now more critical than ever that we take a holistic view of content strategy, looking at both the need states that drive multi-screening behaviour, as well as adjusting the content to fit the context of each screen.
This means that brands and marketers today need to be people-centric, focusing on what consumers need a platform to do, rather than what it can do. Communications that place your brand in the role of a personal goal facilitator – like the Dairy Farmers of Canada Get Enough Helper app that helps Canadians eat healthier or TD's online retirement savings calculator that helps with financial planning – are individualistic, customized and help people manage the things that matter most to them.
It's also important to note that, unlike marketers, consumers don't think about channels – they're looking for the same functionality, connections and overall experience to flow with them from screen to screen. The Bing Food & Drink app, for example, allows consumers to search recipes for meal inspiration, tap to add ingredients to a digital shopping list and add the recipe to their collection or meal planner. All features are synced across devices and can be accessed via PC (for research), phone (for in-store shopping) or tablet (for hands-free mode in the kitchen).
Understanding why Canadians use each of their screens and providing content that helps them more easily achieve their end goal is key – whether that's planning a meal, having fun, gathering information, connecting with others or making a purchase.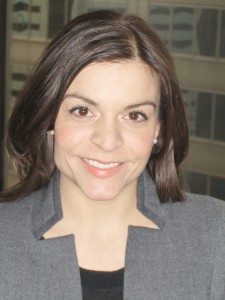 As Microsoft's Canadian insights lead, Alyson Gausby is responsible for translating consumer intelligence into trends research to provide value for the Canadian marketplace.  Advertising.microsoft.ca 

Image courtesy of Shutterstock.