EnviroKidz's conservation play
Aye, sea turtles! The Nature's Path brand has kicked off its first-ever push, tapping its environmentalism.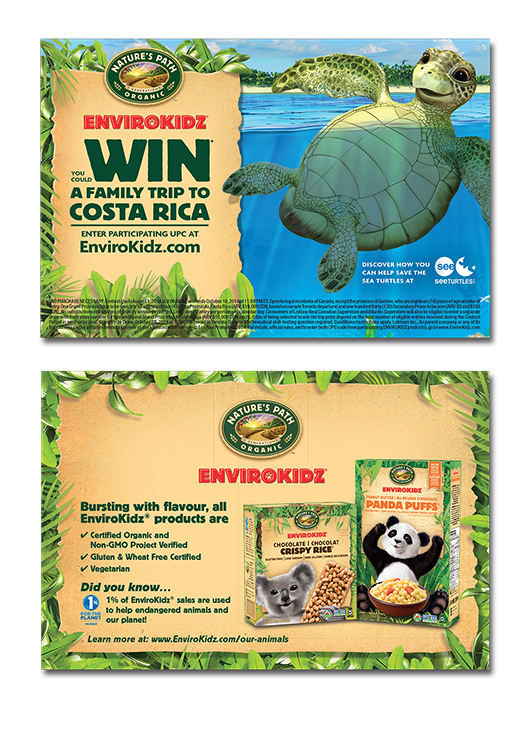 EnviroKidz is heading into unchartered waters – and we're not talking about its contest to save sea turtles in Costa Rica.
The nearly 14-year-old Nature's Path gluten-free, organic kids cereal and snack line is undertaking its first marketing campaign, developed in Canada, to run here and in the U.S., after the company made a concerted effort to grow the brand.
The brand team, based out of Vancouver, has expanded to 10 people, with brand manager Joe Lian-Lloyd saying she believes it has more than doubled in the past year. 
The campaign, led by BStreet Communications, gives consumers and the brand's trade partners the chance to win a trip to Costa Rica to help sea turtles, which ties into EnviroKidz's mandate to donate 1% of all its sales to environmental conservation and education efforts.
Craig Bond, CCO, BStreet, says consumers might not have known about the brand's environmental work.
"It was just really about amplifying that and finding a way for people to connect with the brand in a more intimate and experiential way."
The brand built up its distribution across retailers, with a presence in major Canadian banners, but the line itself is not always easy to find, as organic and non-gluten items are marketed differently in various stores, he says, so getting the product off the shelf was key.
In addition to a digital media buy and promotion through the brand and its partners' social channels, an in-store display with palettes is running at Loblaws and select natural retailers, with bright creative to resonate with moms. The brand's main demo is moms with children aged three to six, although it also speaks to families with older kids, all the way up to the age of 12.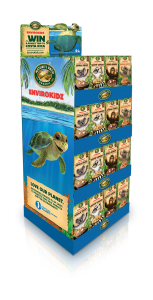 In the past, parents would buy the brand because it was gluten-free, but now it is moving past niche consumers, as moms buy into the benefits of organic and the brand's do-good nature, says Lian-Lloyd.

Moreover, Bond says consumers who look for healthy foods tend to also be concerned about the environment, passing that sensibility onto their children.

Nature's Path's largest opportunity is to grow in the U.S., as its goal has been to expand to broader retailers, he says, and the hope is the current promotion will help it gain some momentum.

Vancouver agency FCV worked on the brand's new website, where the contest entry lives.

In Canada's natural ready-to-eat cereal category, EnviroKidz has an 84.2% share of kids' cereal and a 3.5% share of total cold cereal (excluding granola and muesli).